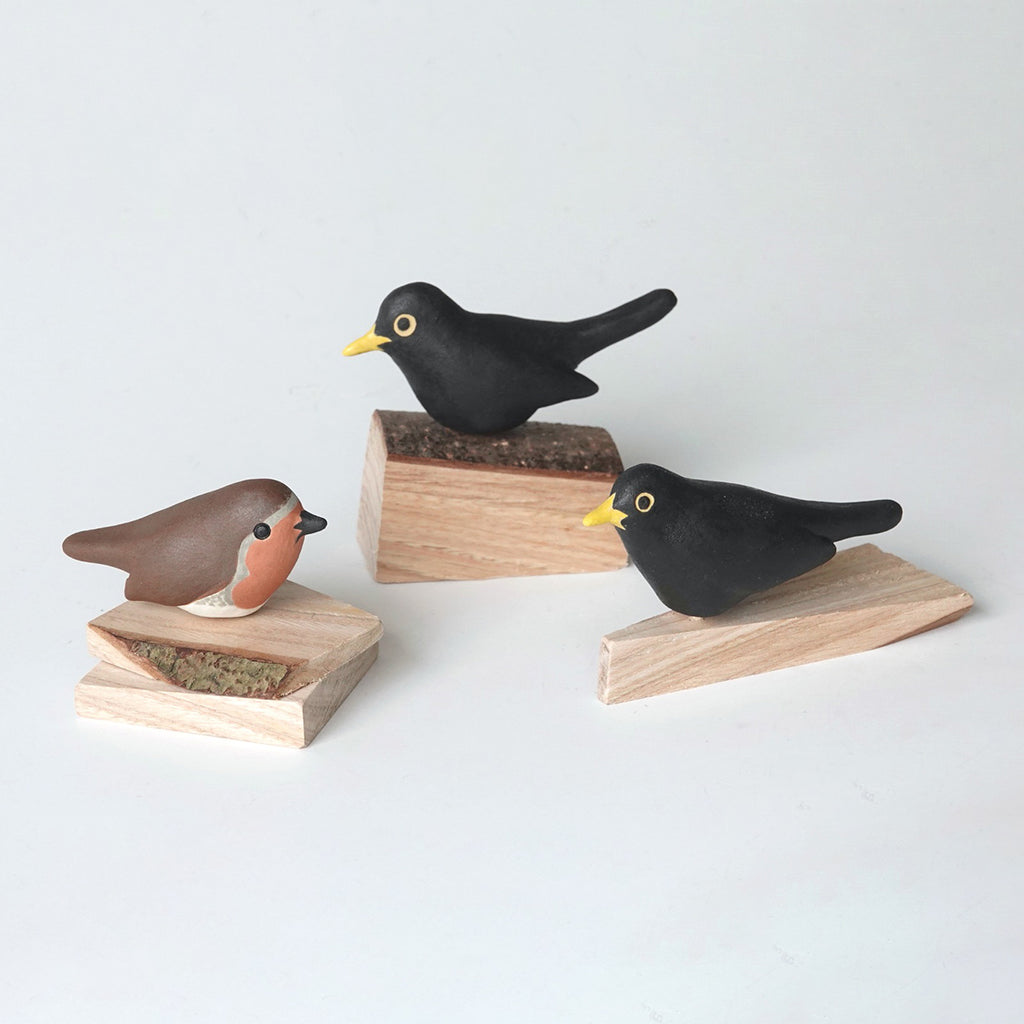 Birds on Oak Mounts by Midori Takaki
$116.00
A trio of chirpy birds on oak mounts made from off-cuts.
"The grains are so attractive. They, that is, rings, are the history of the trees. And even after the end of their lives, lots of trees could stay beautiful. How wholesome that is!" - Midori Takaki
Each bird is sold individually:
Left - Robin: (W) 7 x (H) 4.8 x (D) 4.5 cm
Centre - Blackbird No.1: (W) 8 x (H) 6.7 x (D) 4 cm
Right - Blackbird No.2: (W) 9 x (H) 5.2 x (D) 3.3 cm
Midori Takaki is a Japanese artist based in Canterbury. She makes hand built stoneware sculptures: each piece has a character and its own story. She records her thoughts, feelings, imagination and observations in clay.