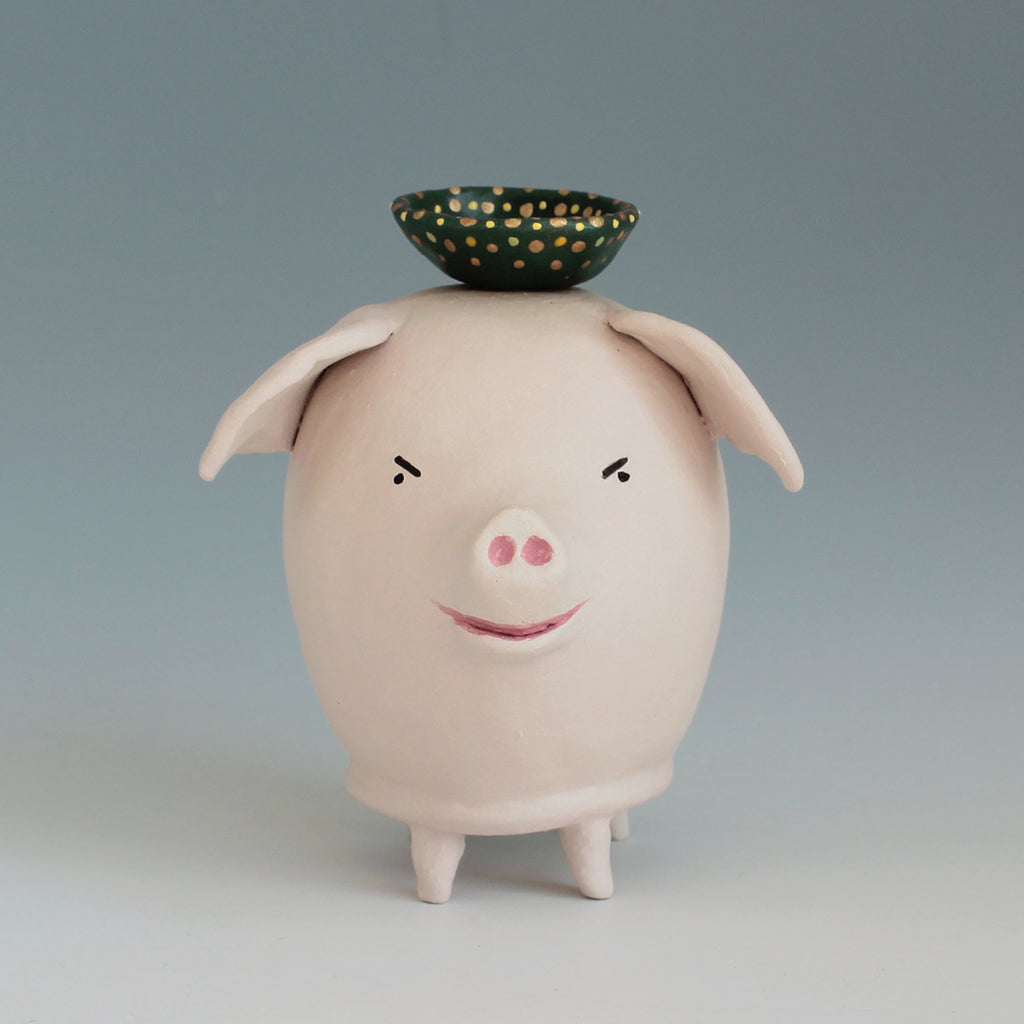 Pig with an Offering Bowl by Midori Takaki
$232.00
A happy little stoneware pig, carrying a green and gold offering bowl on his head.
The offering bowl could be used as a stand for a small non-drip candle, if the piggy is not grumpy about it.
Dimensions: (W) 9 x (H) 10.5 x (D) 9 cm
Midori Takaki is a Japanese artist based in Canterbury. She makes hand built stoneware sculptures: each piece has a character and its own story. She records her thoughts, feelings, imagination and observations in clay.