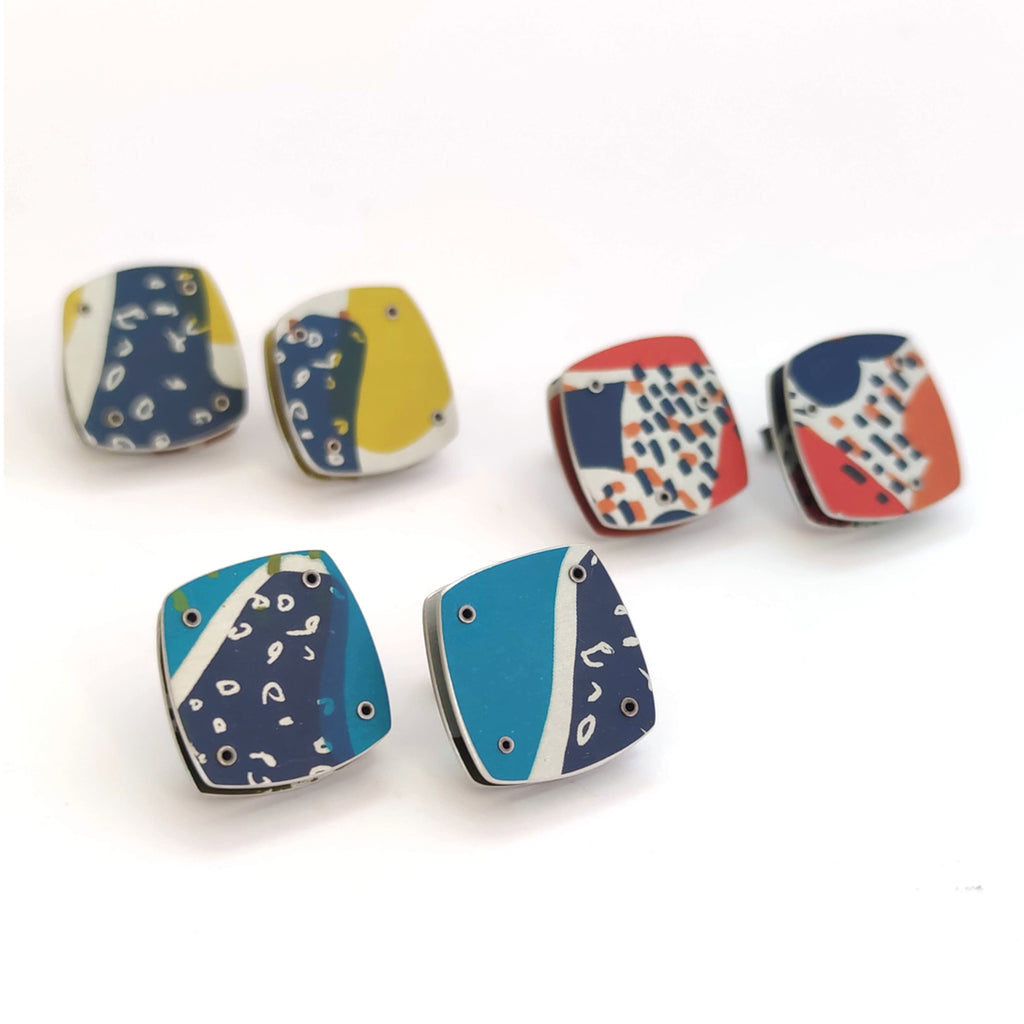 Square Layered Studs by Lindsey Mann
$101.00
These layered stud earrings are made from oxidised silver and screen-printed anodised aluminium.
Dimensions: 15 x 15 mm
Available in Blue & Olive, Yellow & Navy or Pink & Brown.
Please note that due to the printing processes used, patterns and colour composition will vary slightly - the pieces photographed represent the style of the earrings and may not be the exact piece available.
Mark-making and a considered use of colour are the foundation of Lindsey Mann's work. Anodised aluminium sheet acts as the perfect canvas for her screenprinted designs which are laid down as large scale images. Cutting into the printed designs for each piece of jewellery she shares just a fragment of the bigger picture - making each piece unique. Combining precious with non-precious materials to create pieces which are layered, framed or contained, Lindsey chooses low-tech hand processes and traditional metalwork techniques enabling her to work intuitively, creating one-off pieces each and every time.