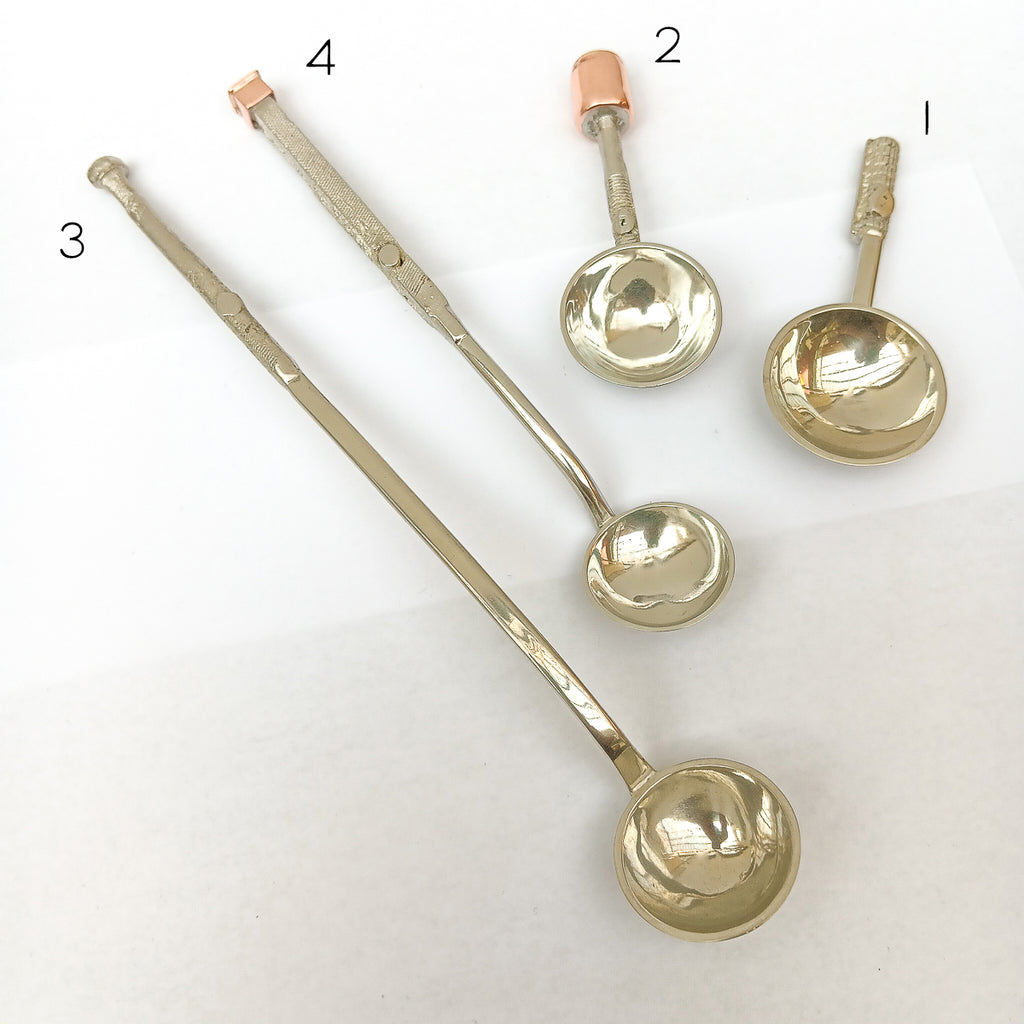 Caddy & Condiment Spoons by Ella McIntosh
$110.00
Contemporary pewter and copper spoons which contrast textured pewter handles and copper details with polished pewter spoons. Pleasingly weighted at the spoon end.
We have four one-off spoons available:

1. Pewter Caddy Spoon, (L) 9.5 x (W) 4.3 cm - Sold
2. Pewter Caddy Spoon with Copper Detail, (L) 9.6 x (W) 3.8 cm
3. Pewter Condiment Spoon, (L) 24 x (W) 3.8 cm
4. Pewter Condiment Spoon with Copper Detail, (L) 18.3 x (W) 3.4 cm
Modern pewter is lead and tarnish free. Guidance on looking after your spoons is available on Ella's website.
Established in 2012 at Manchester Craft and Design Centre, having graduated from Buckinghamshire University, Ella McIntosh handcrafts contemporary pewter using skilled metalsmithing techniques, often pushing the boundaries of pewter and her craft.
Inspired by the urban landscape of old buildings butted up to new developments and the chimney landscape of the northern mill towns she grew up in. Ella uses this inspiration to drive texture contrast in her work, stripping back embellishment to celebrate pewter.