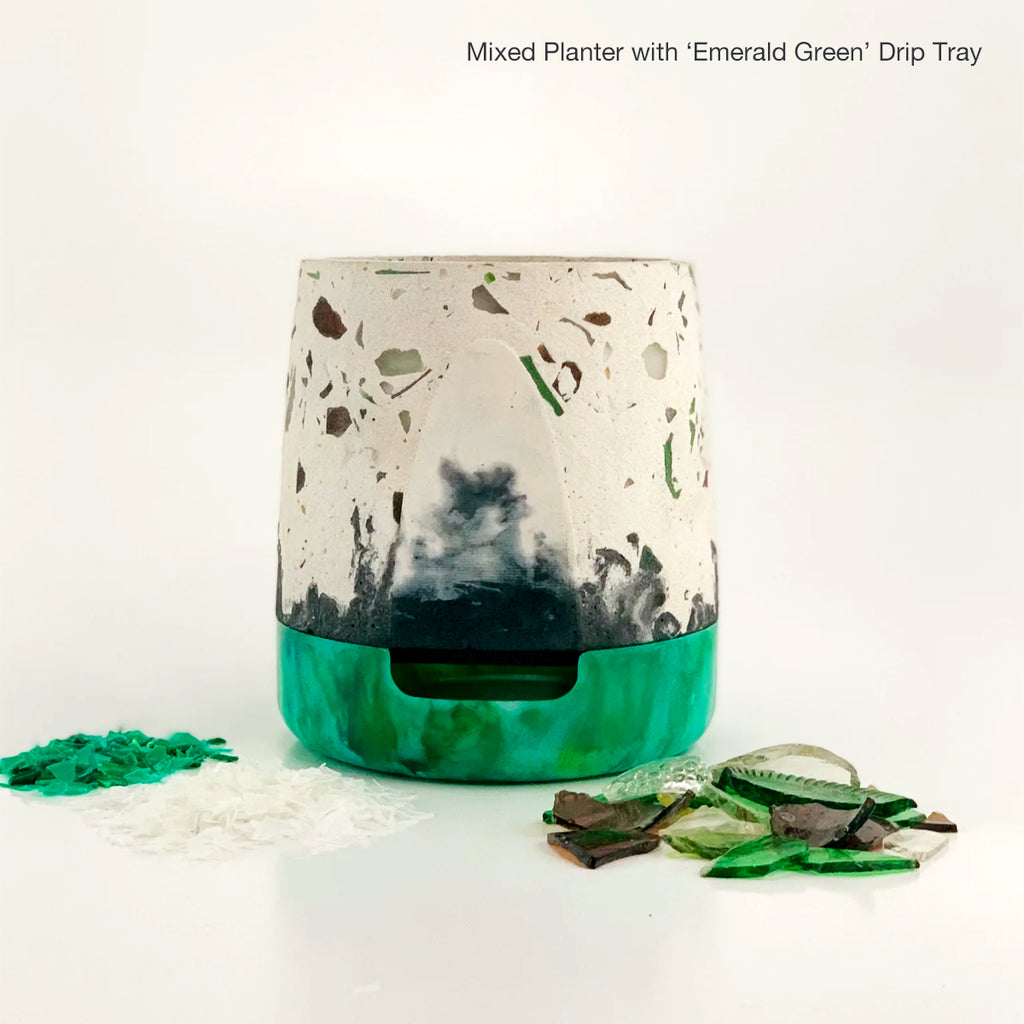 Mix & Match Eco-Friendly Plant Pot by Flod UK
$48.00
A great way to liven up your home! This handmade, unique, eco-friendly plant pot is made using repurposed UK river litter as well as waste taken from a local Sheffield restaurant.
The river litter is gathered through collaboration with local charities and organisations. Each pot contains approximately half a kilo of litter, protecting greenspaces and brightening your home.

External Dimensions: (W) 12.2 x (H) 12.5 cm

Internal Diameter: 9.3 cm
Interior Volume: 0.5 L
Materials: River Plastic, River Glass & Jesmonite (AC730)
Your pot may slightly vary from the picture as they are all handmade and completely unique.