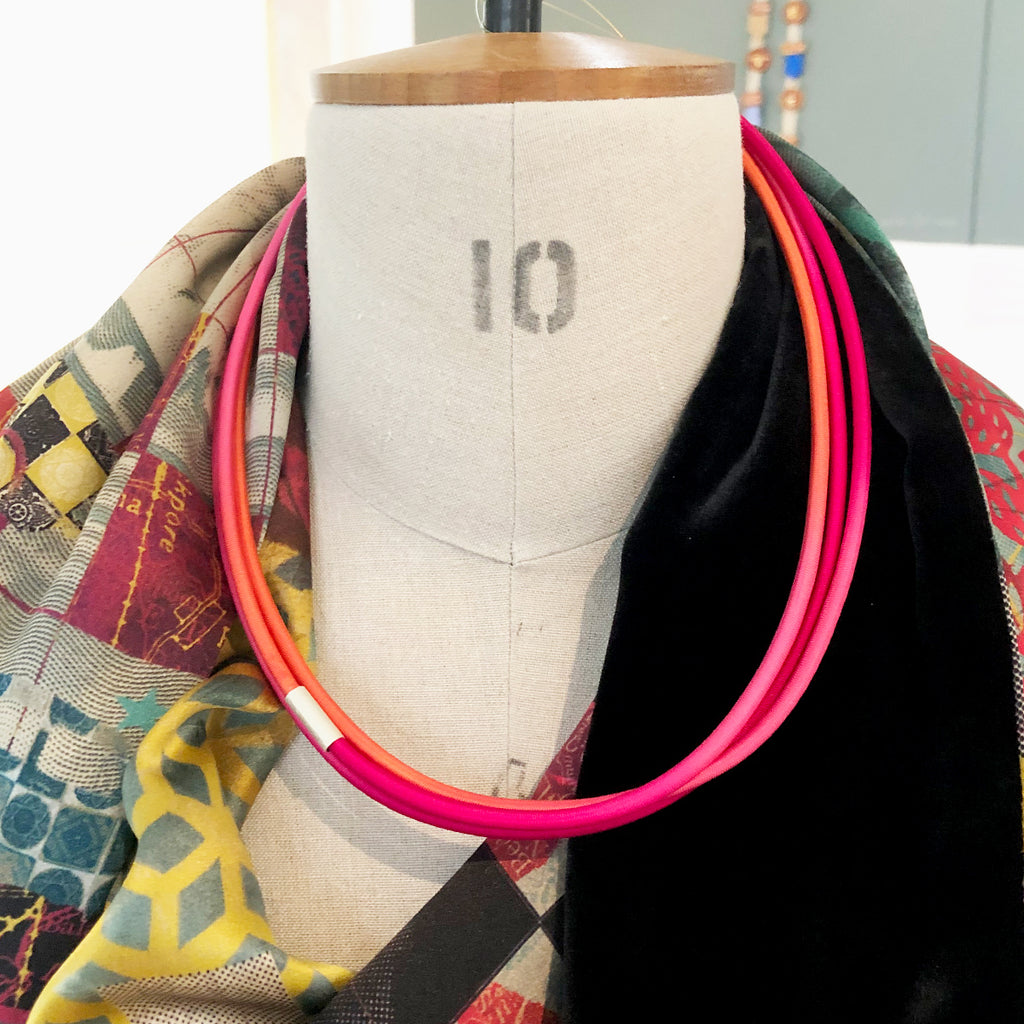 Limited Edition String Necklace by Gilly Langton
$39.00
Gilly's classic String Necklace in two new limited edition ombré colourways: Buoy Pop (pinks & oranges) and Aqua Flotsam (blues & greens).
Simply wrap them around your neck once, twice, three times. You can pile on a few to create your own combination of colours, or wear one at a time for a simple understated pop of colour. Lightweight and washable, these necklaces are the perfect everyday item.
Dimensions (approx.): 20cm (H) x 17cm (W)
Made from sterling silver and hand dyed elastic.
Care note: Hand wash with liquid soap and air dry.
Gilly is based in the remote Highland village of Plockton on the West Coast of Scotland. She says "My philosophy is to make jewellery that is pure and uncomplicated. Inspired by simple forms, I create geometrical boxy shapes that are threaded through bold coloured elastic. The elastic is used to contrast against the brushed silver creating playful pieces of jewellery. The wearer can interact with their jewellery, pulling and pinging the elastic. Development within my jewellery is paramount; I continue to push my collection in new directions, with the search for new techniques and materials."