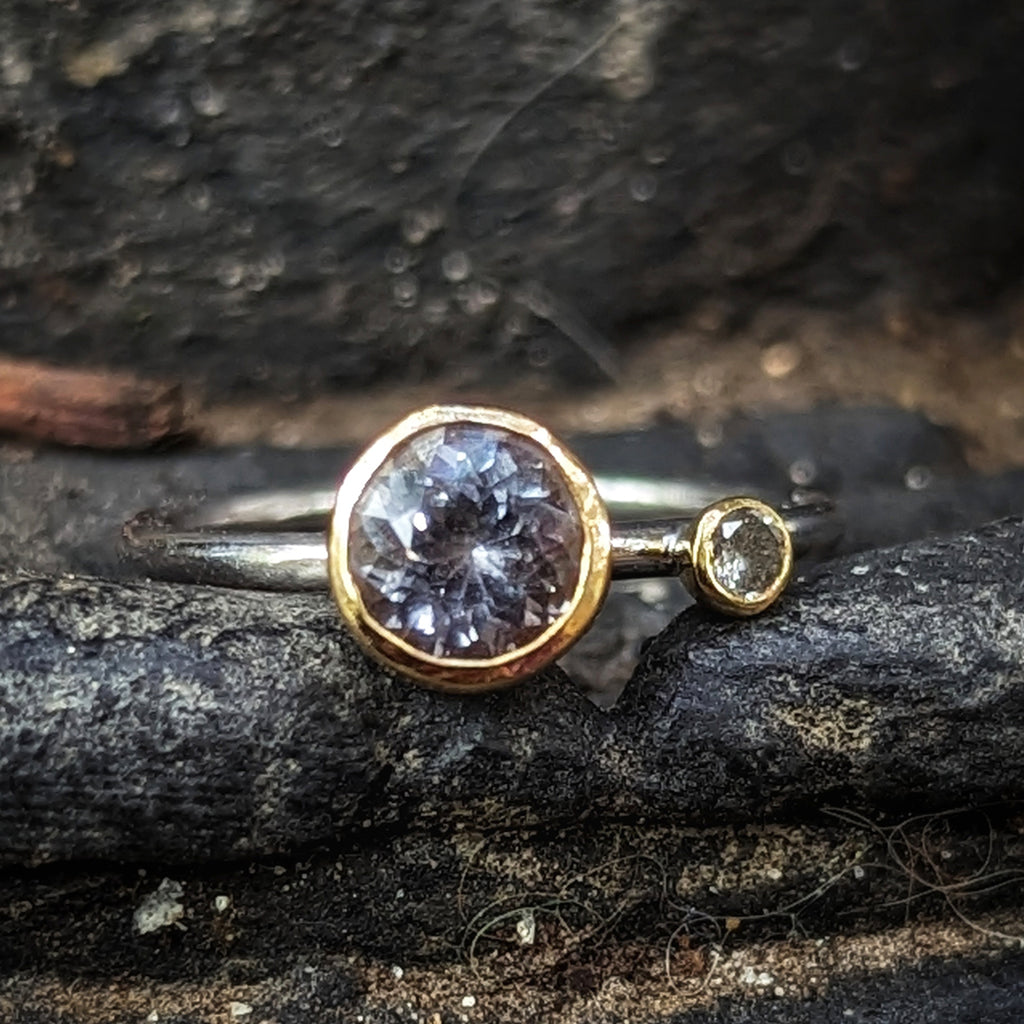 Grey Spinel, Grey Diamond & Gold Ring by Shimara Carlow
$1,556.00
This stunning engagement ring features a grey spinel and grey diamond, set in 18ct rose gold on an 18ct white gold band.
Materials: 6mm Grey Spinel with 1.9mm Grey Diamond, set in 18ct rose gold on a 1.5mm 18ct white gold band.
This ring is made using a one of a kind grey spinel, if you are interested in ordering something similar please contact the gallery to discuss finding your perfect stone.  
We currently have this ring in a size L½ available in the gallery.
If you would like to order this ring in a custom size, please note that prices may vary, the team will contact you with further details if necessary. Custom rings are made to order, please allow 6 weeks for delivery.
Before ordering a custom size ring, please read our helpful sizing guide and our wedding & engagement ring returns policy.