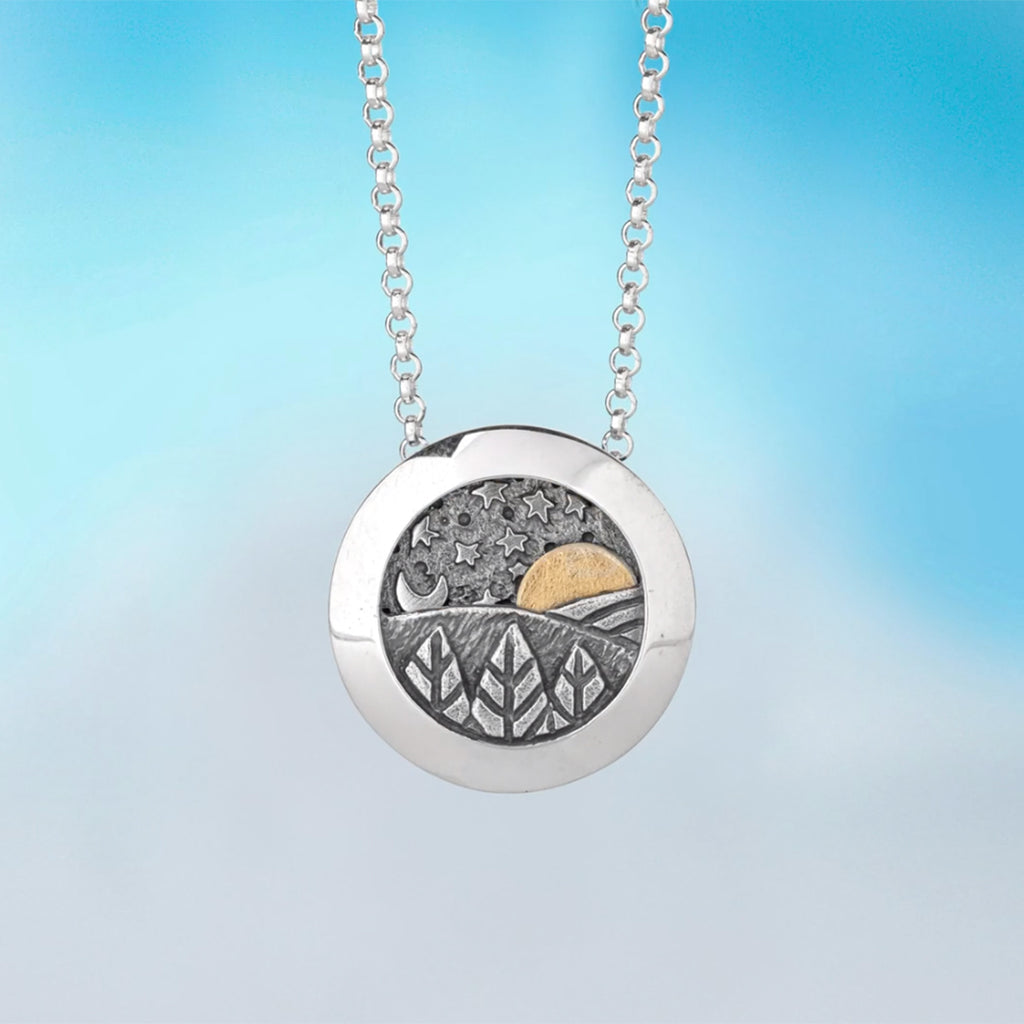 Beautiful Day Pendant by Alan Ardiff
$431.00
Each day is a beautiful day... watching the golden sun rise and set!
This kinetic necklace by Alan Ardiff features a rotating skyline, which rotates from day to night with the wearer's movement.
Pendant: 23 x 23 mm
Chain length: 18 inches
Materials: Silver with an 18ct Gold sun
Alan launched his revolutionary movement on the unsuspecting Irish market in 1994. His miniature kinetic jewellery works were embraced enthusiastically and over the years he has achieved a massive group of emotional followers all around the world.