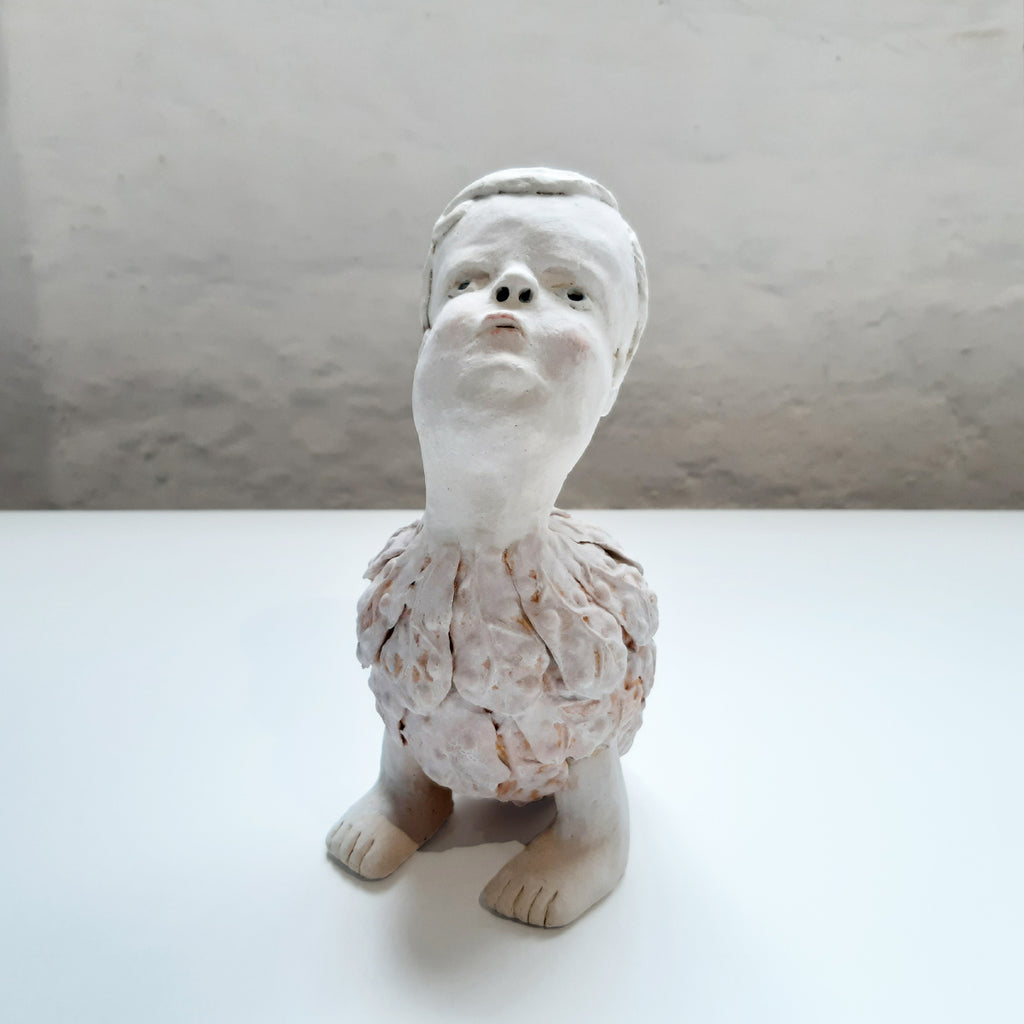 Bird Boy with Pink Feathers by Chris Turrell
£170.00
This darkly playful ceramic figure by local maker Chris Turrell is created from a mix of hand building and press moulding, using layers of coloured slips and oxides, which bring the piece to life.
Approx. dimensions: (H) 17.5 x (W) 8 x (L) 10 cm
Chris' figurative work is influenced by medieval illustrations, Japanese anime and ritual costume. Wonderbeasts are a series of ceramic pieces which are drawn from medieval illustration, folklore and Outsider art. Chris is interested in the space between fact and legend, exploring notions of the wild magic of nature and our own world of order and familiarity. Storytelling is a key theme to these pieces, suggesting distinctive characters and individual narratives.