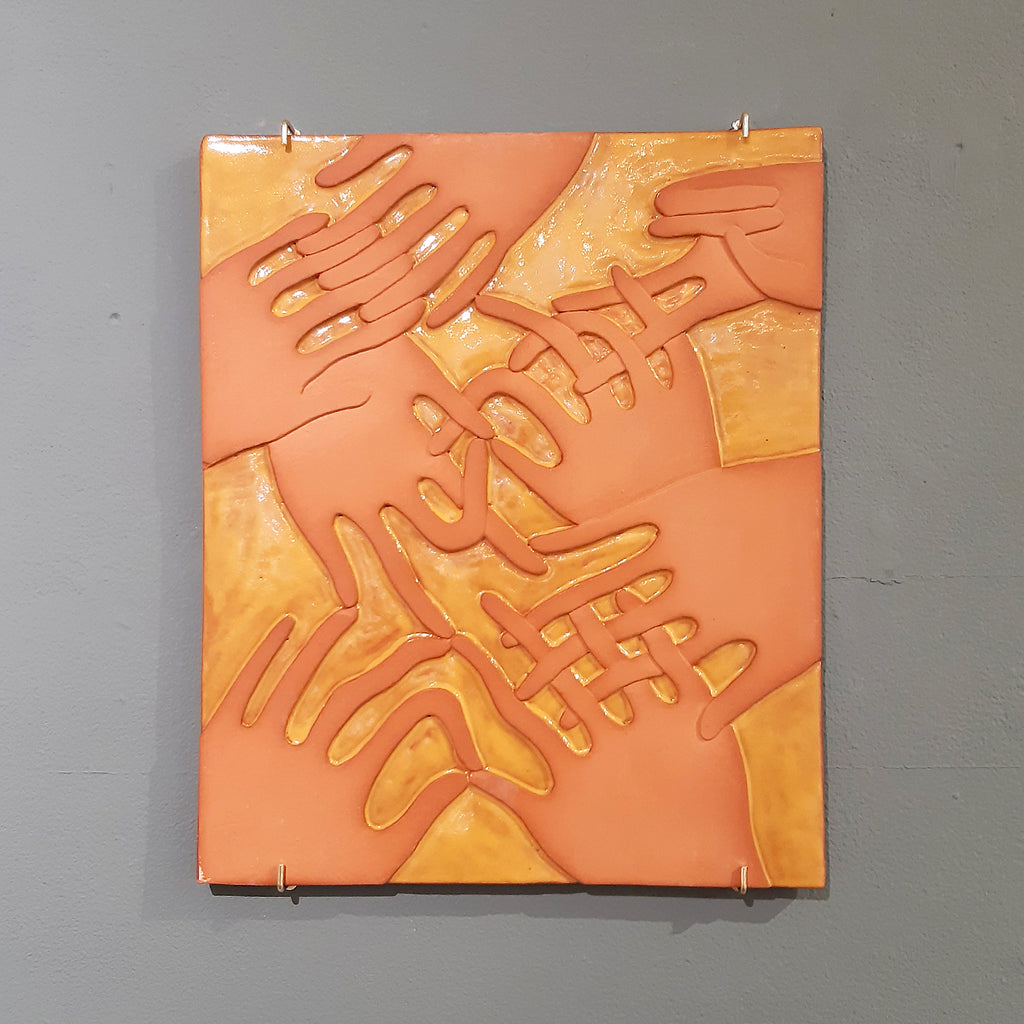 Gestural Panel (Ochre) by Gerald Mak
$908.00
Carved terracotta panel with an ochre glaze.
In this series of carved pieces, Gerald explores gestures that symbolise relationships, be it of harmony or conflict concurrent to events personal and external. The motifs act as self portraits to a degree, expressions of his own hands drawn from habits and personal relationships. They are about touch, or lack thereof within the context of a pandemic; hand gestures as a communicator that words cannot articulate otherwise, in some instances looking into hand signs communicated during protests.
Dimensions: (W) 22 x (L) 27 x (D) 1.3 cm
Gerald Mak is an interdisciplinary Hong Kong born artist based in London, having completed his Masters in Ceramics and Glass at the Royal College of Art in 2020. He works across drawing, sculpture, ceramics and writing.