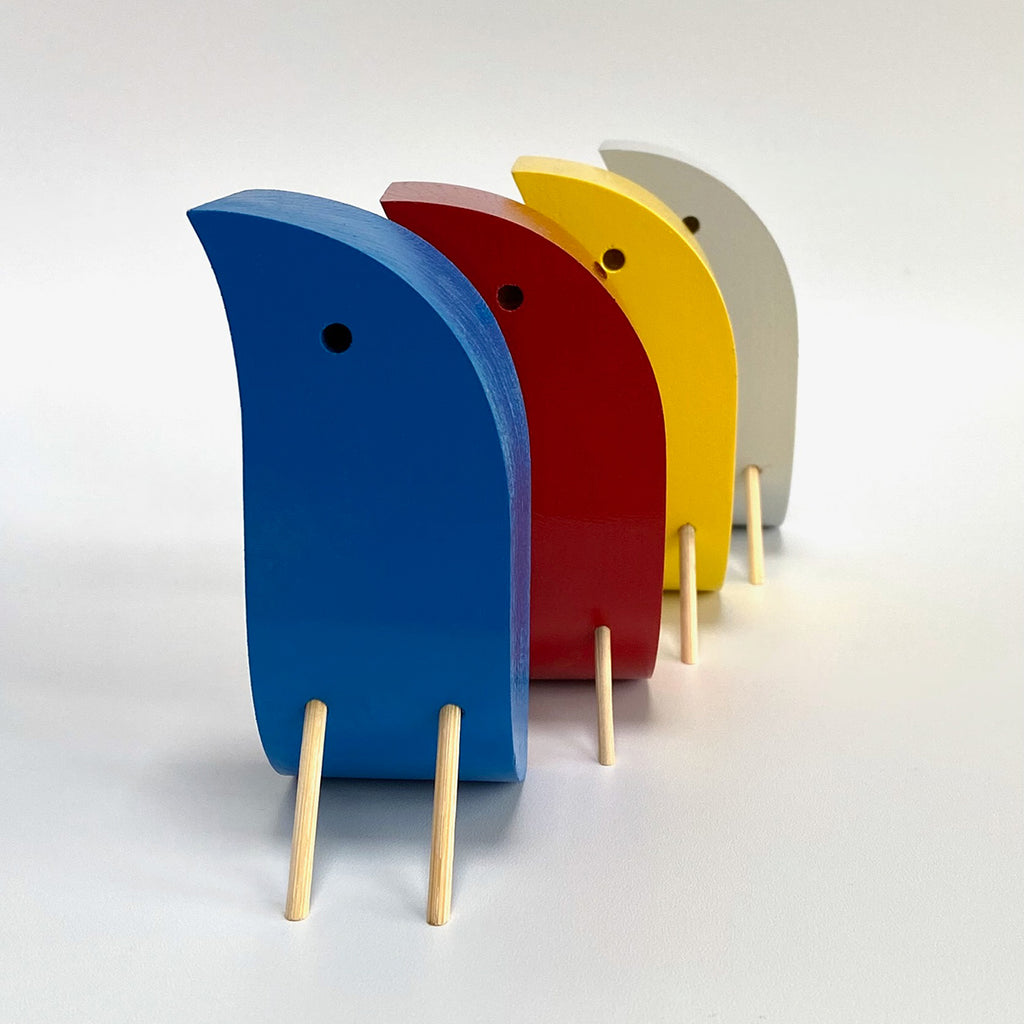 Mini Bold WhittleBird by Graham Burrows
$29.00
Graham Burrow's WhittleBirds are hand crafted in sunny West Yorkshire from locally reclaimed wood: each bird is individually characteristic and unique as a result.
The Mini Bold collection are made from hardwood and painted a glossy bright colour: blue, red, yellow or white. Each bird is presented in a custom made BirdBox designed in-house at Burrows Design HQ.
WhittleBird dimensions: (W) 35 x (D) 35 x (H) 85 mm
Please note: The exact WhittleBird you receive may differ in its grain from that shown in the photo. Your BirdBox colour will be selected at random with an alternate coloured internal support.