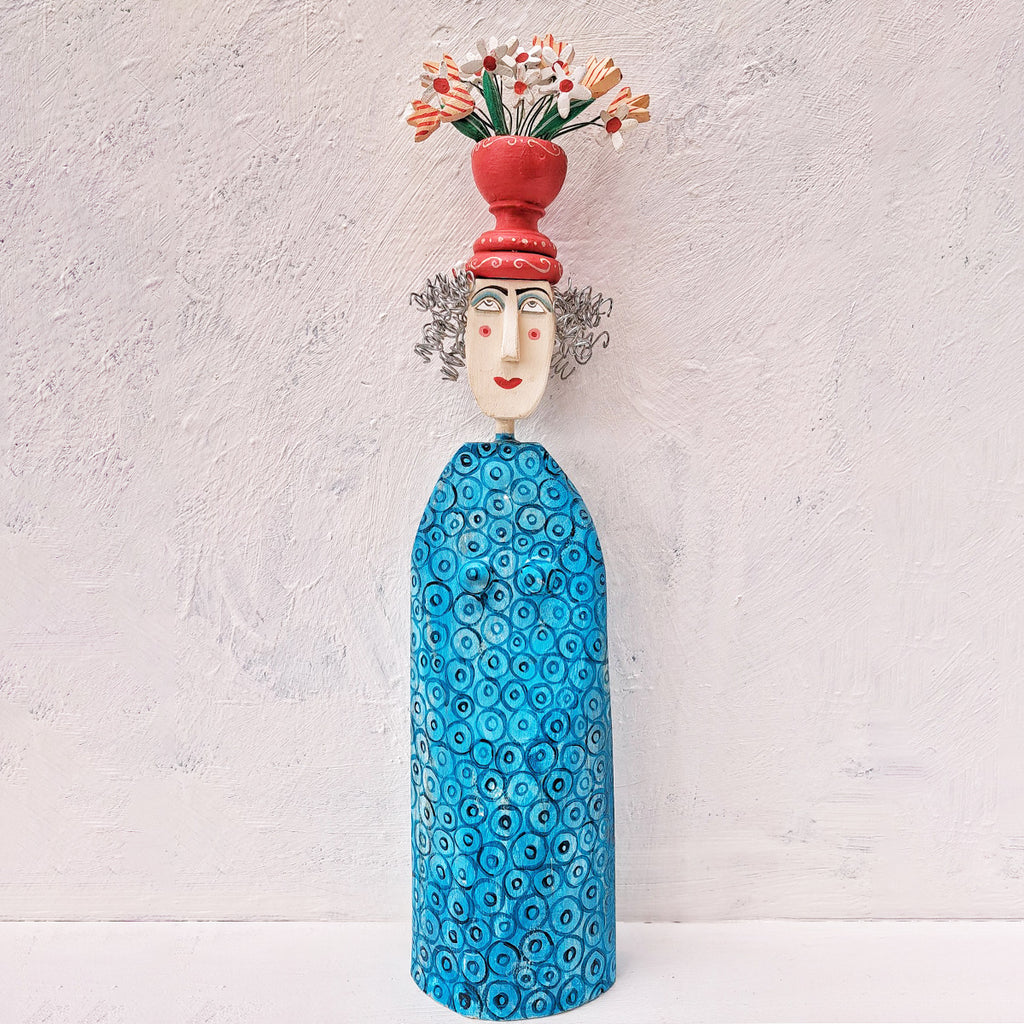 Pot of Flowers by Lynn Muir
£352.00
Welcome the arrival of spring blooms with 'Pot of Flowers'. This handpainted driftwood figure wears a beautiful bouquet of posies in her bright red flowerpot hat.

Dimensions: (W) 9 x (D) 4.5 x (H) 38 cm
Lynn Muir is an established British maker, trained in illustration, who has worked making her figures in driftwood from her workshop at her home in a village overlooking the Atlantic in North Cornwall since 1980.
Lynn's work is difficult to categorise but she thinks of it as illustrating in the three-dimensional, the figures suggesting a story to the viewer. They are also incorporated onto her decorated boxes and wall pieces, the subject matter not usually associated with driftwood.