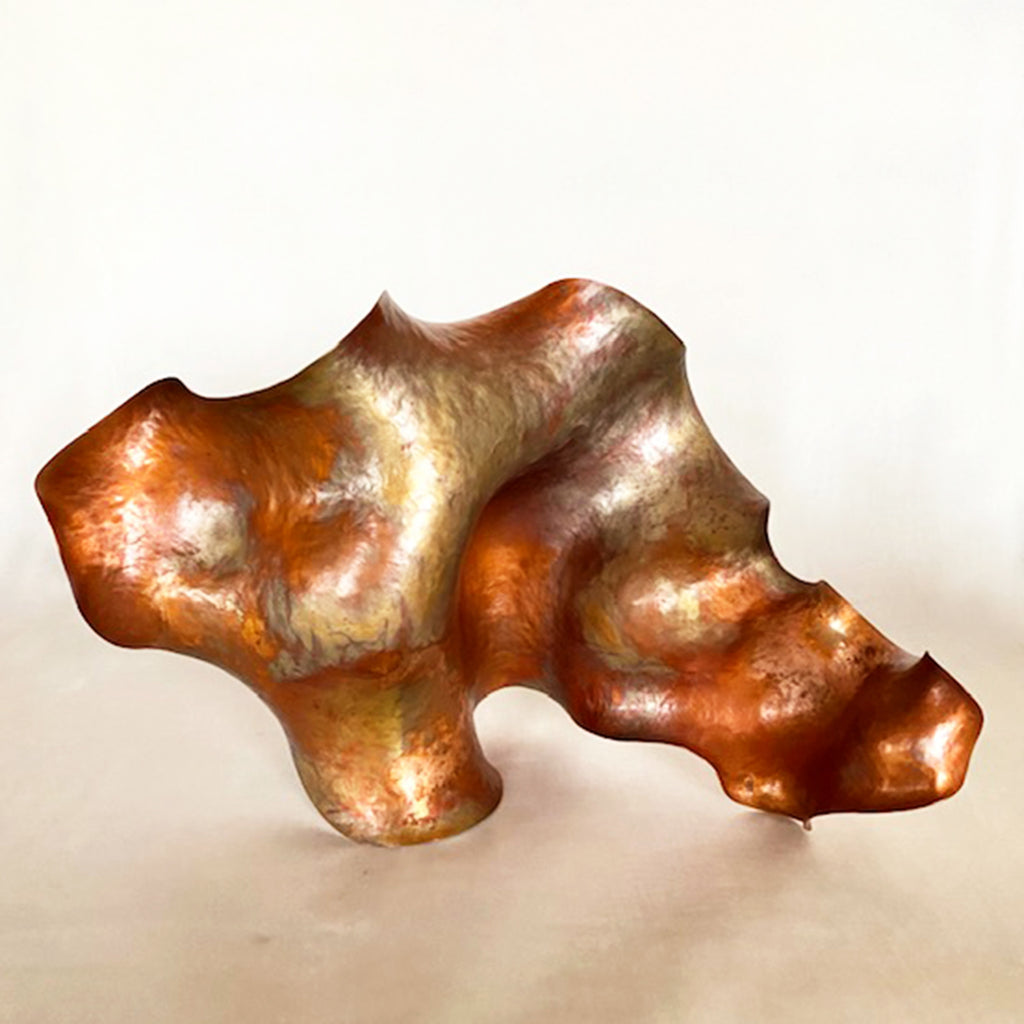 Undule (Medium) by Adaesi Ukairo
£1,200.00
Hand-shaped sculptural copper form. Hand waxed finish.
Approximate Dimensions: (W) 42 x (H) 24 cm
Adaesi uses hammers and forming stakes to mould and shape intuitively, engaging her metal's unique properties of malleability and strength to create distinct, highly textured and patinated pieces.
'Undule' emerges from the flat, evoking the energy felt in the continuous rhythm and flow of being.