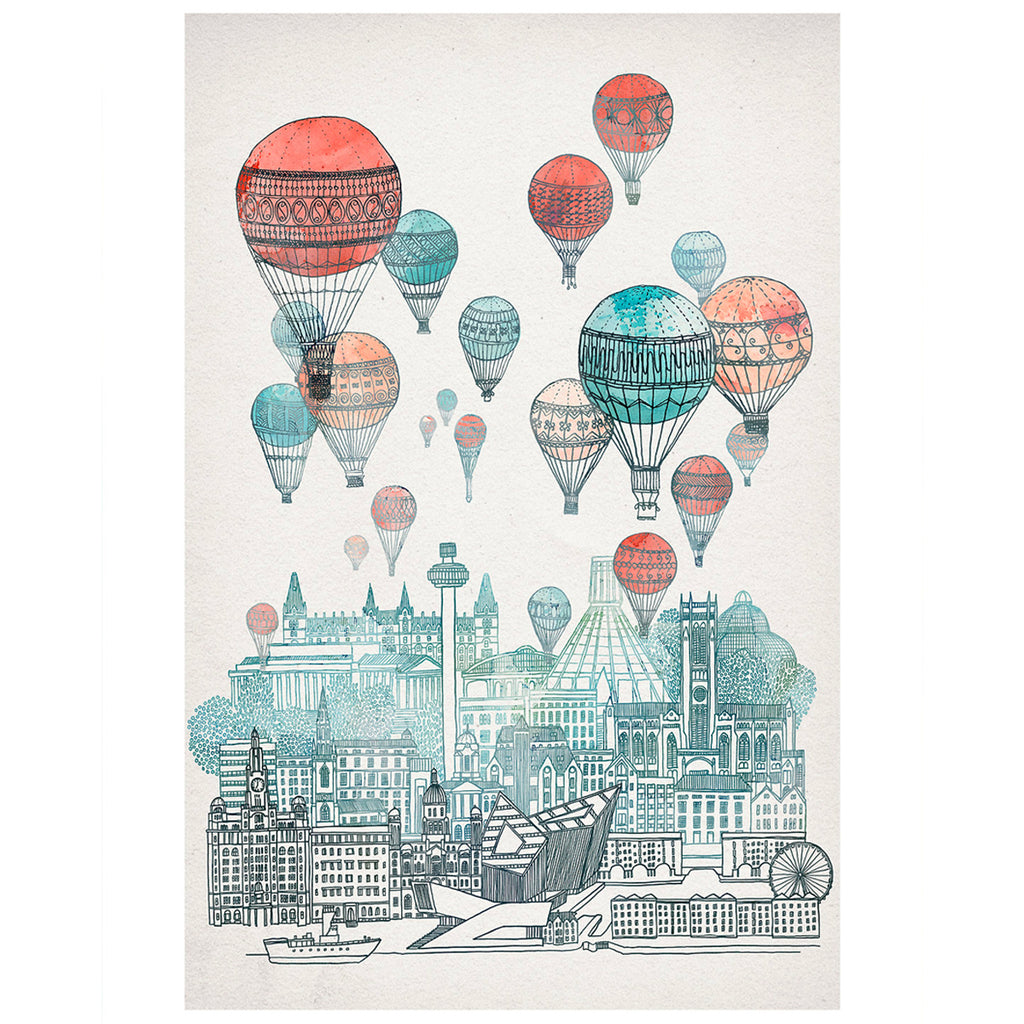 Voyages Over Liverpool by David Fleck
$26.00
Packed with detail and iconic buildings, 'Voyages Over Liverpool' is a new addition to David's Voyages mini series.
Available in A4 and A3 sizes:
A4 size: 210 x 297 mm (8.3 x 11.7 in)
A3 size: 297 x 420 mm (11.7 x 16.5 in)
Giclée print on Seawhite acid-free watercolour paper with archival pigment inks. Signed by the artist with a 25 mm (A4) / 30 mm (A3) white border for framing.
David Fleck is an artist with a background as an architect, producing his own intricately illustrated prints alongside also collaborating with creative agencies and consulting art direction on creative projects. Based in Glasgow, his art has a distinct Scottish influence, often depicting Scottish landscapes as well as more fantastic or imaginary places.