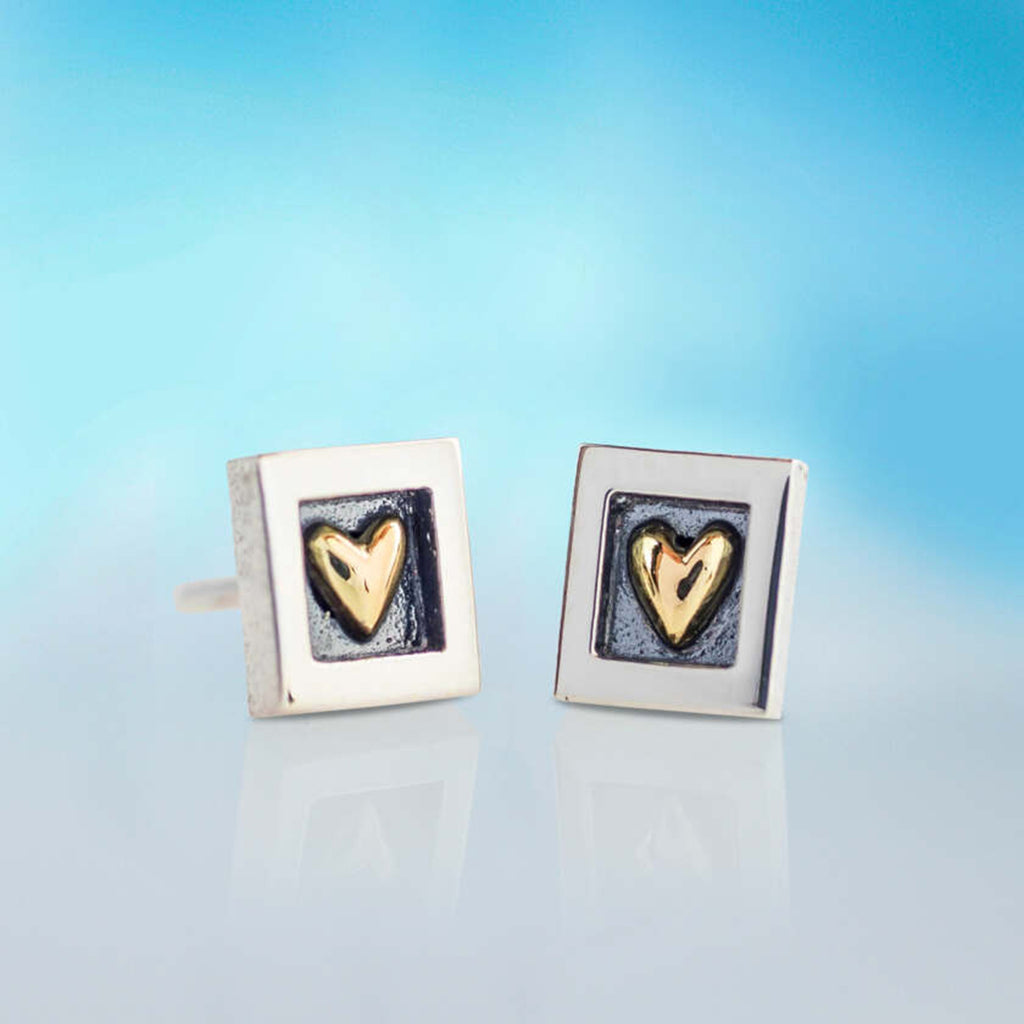 Mini Heart of Gold Earstuds by Alan Ardiff
$146.00
Petite sterling silver earstuds, each with an 18ct gold heart.
Dimensions: 5 x 5 mm
Alan launched his revolutionary movement on the unsuspecting Irish market in 1994. His miniature kinetic jewellery works were embraced enthusiastically and over the years he has achieved a massive group of emotional followers all around the world.