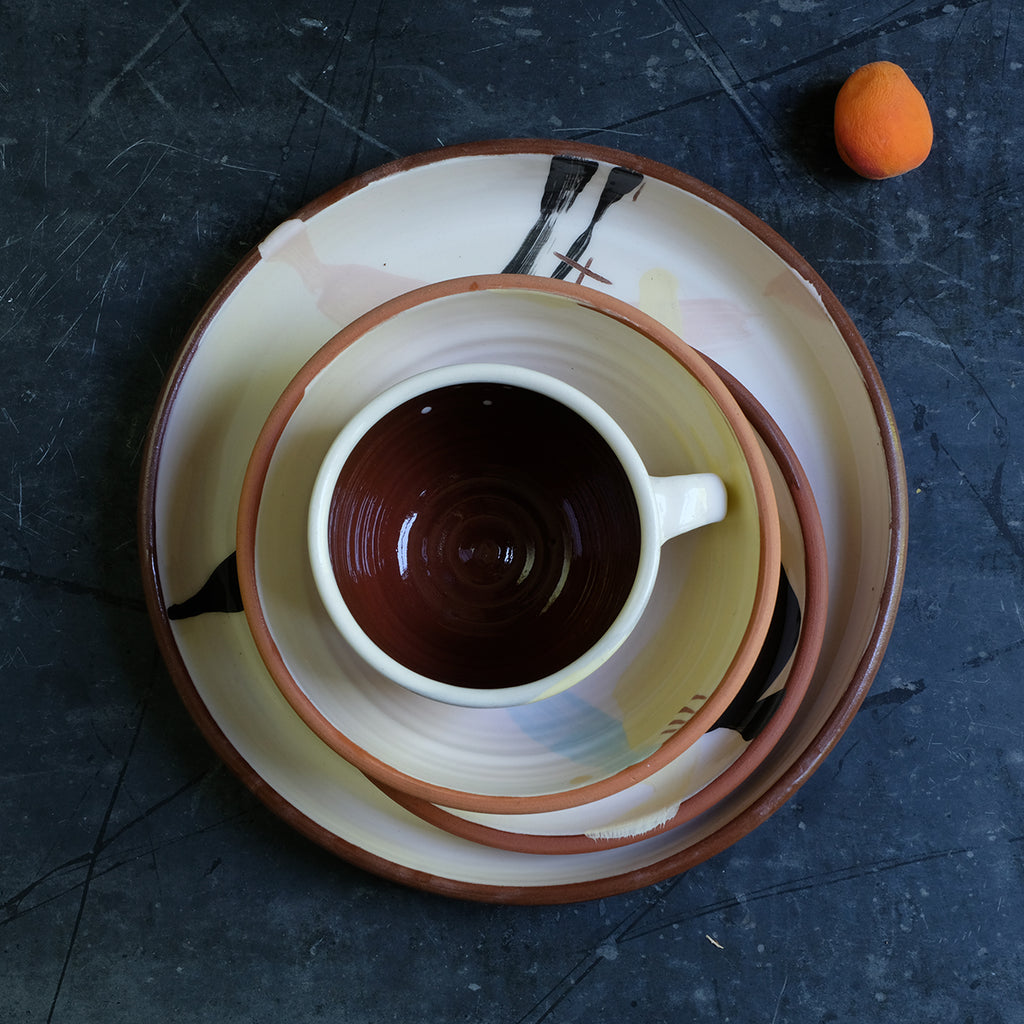 'For the Italian House' Dinner Set by Barney Hare Duke
$200.00
A 4 x piece dinner set, handmade by Barney Hare Duke in red earthenware clay, partially coated with a cream slip and decorated with brushed and scored gestural marks.
One set includes a place setting for one person:
1 x Dinner Plate (Diameter: 24 cm)
1 x Side Plate (Diameter: 7.5 cm)
1 x Bowl (Diameter: 16 cm x Height: 6 cm)
1 x Mug (Diameter: 10 cm x Height: 8 cm)
Please order as many settings as required by adjusting the quantity above.
Due to the hand decorated nature of this set, please be aware there will be variations in the patterns and placements of designs. The images here are to show the overall appearance of a set and the range of marks used.
This item is made to order, please allow approximately 4-5 weeks for delivery.