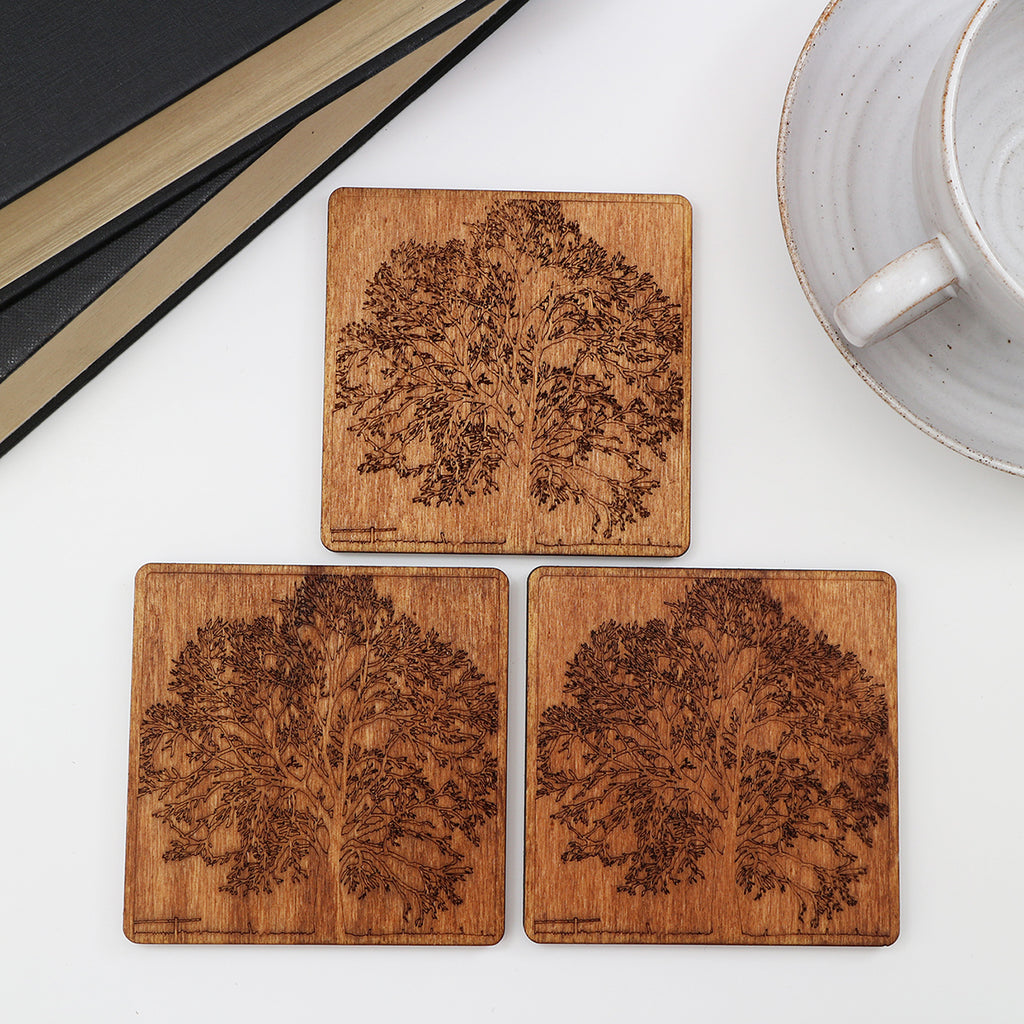 Wooden Tree Coasters by For Me & For You Designs
$33.00
A set of poplar veneer plywood coasters with an engraved tree design. Stained with light rosewood and sealed with a danish finishing oil.
Each set consists of 4 coasters and a gift box.
Dimensions: 9 cm x 9 cm
For Me & For You Designs was established in 2013 by husband and wife team, Jacqui and Stewart Morton-Collings. Working round their young family, they produce beautiful woodcut and papercut pictures that create magical shadows when illuminated. They also produce a range of complimentary products including wooden coaster, brooches, name plaques and tableware.
Using their own photographs as inspiration, they've created an ever-expanding range of artwork including local landscapes, animals, flowers, trees and people.
This item is dispatched from For Me & For You Designs' studio, please allow approximately 5 working days for delivery.