Hana Brough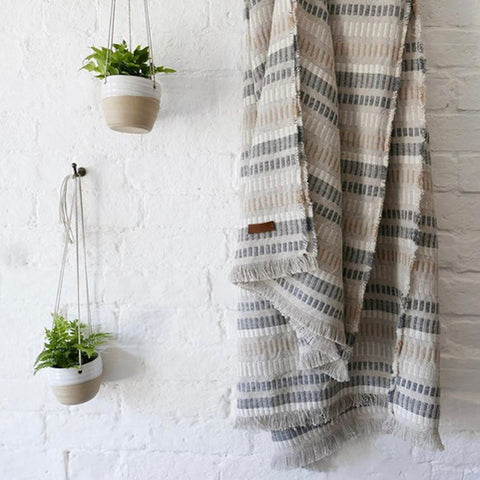 Using exquisite natural fibres and an intuitive use of colour combinations, I transform yarn into beautifully crafted homewares and accessories.
Perfect wools, organic cottons, linens and raw silks are handwoven into tactile fabrics which then I sew into unique pieces for the home with a mindful attention to detail and a focus on craftsmanship.
My process concentrates on the natural fibres used and the colour palettes created. Often using my own photography as starting inspiration for a new collection. Keeping the weaving patterns simple, using a variety of stripe designs and then focusing on the colour combinations and relationships between different shades. Weaving allows me to be creative with colour, in a very tactile way.
There is something important about understanding where something has come from and how it is made. This traditional craft allows me to create products that are unique and designed to last.