Jacqueline Scholes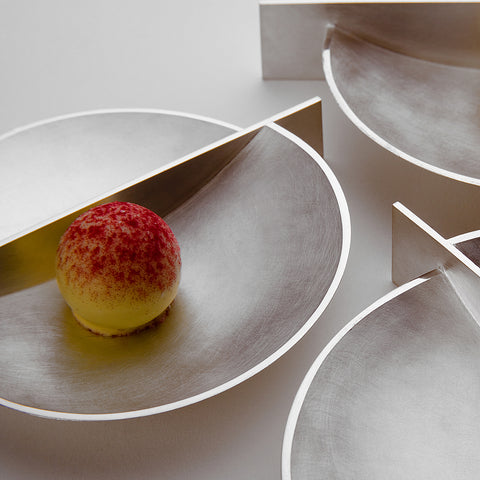 Since graduating from the Royal College of Art in 2006, I have been honing my craft as a silversmith, developing my love of the lasercutter and establishing For Me and For You Designs with my husband, whilst tutoring on the BA Design program at Liverpool Hope University.
I have undertaken a number of exhibitions with my range of contemporary silverware, most notably Goldsmiths Fair, Collect and the V&A in London, Museum Koldinghus in Denmark and of course the Bluecoat Display Centre in Liverpool.
My work is inherently simple: simple lines, a love of contrasting surfaces, textures and colours. I have a passion for making bowls and functional tableware that is well made and distinctive, the aim has always been to bring finely crafted metal work to the home. Working with the Metropolitan Cathedral, Equinox Hotel - New York and recent teaching has re-fired my passion to further develop my designs and ideas in non-precious metals.