Jo Williams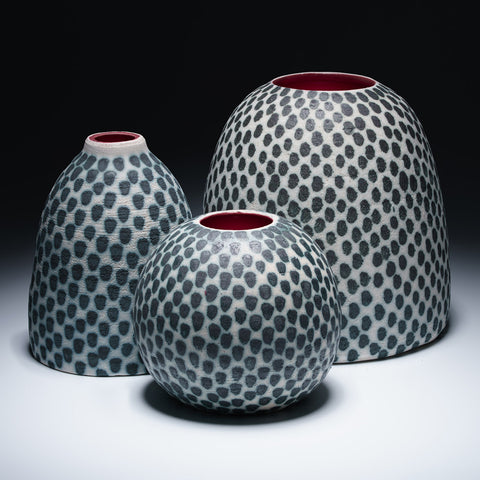 I am a potter living and working in New Brighton on the Wirral.
My process involves throwing white earthenware on my wheel, scuffing the surface to create texture and decorating with repetitive pattern. I like contrasts and coat the interior with a glossy, functional glaze but leave the outside unglazed only using inky cobalt oxide which bleeds a little in the kiln softening the edges of the marks.
This collection is empty.