Mark Fenn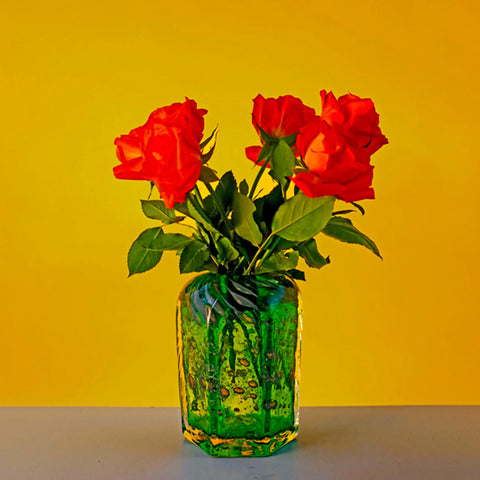 I am a beekeeper and glassblower. My studio is located in the Northern Lights building in Liverpool. I combine my passions of beekeeping and glassblowing by infusing the honey gathered from my native Welsh black bees into my glass. The forms I make are inspired by the natural forms made within the beehive by the bees.
My latest body of honey infused work has been developed during the making of "Make it at Market", a new 15 episode series commissioned by BBC Daytime TV which will be aired this coming autumn and hosted by Dom Chinea of "The Repair Shop". My mentor on the series is Allister Malcolm who, in exchange for a block of my beeswax, gave me a set of hexagonal moulds to experiment with from his studio at Stourbridge Glass Museum.
Based on honeycomb, my hexagonal vases are individually coloured and the four colours used in the collection represent each the four seasons and the life cycle of the bees. My white classic hexagonal vases compliment the collection. The cappings from the individual cells of the honeycomb form the purest beeswax, which is white in colour.