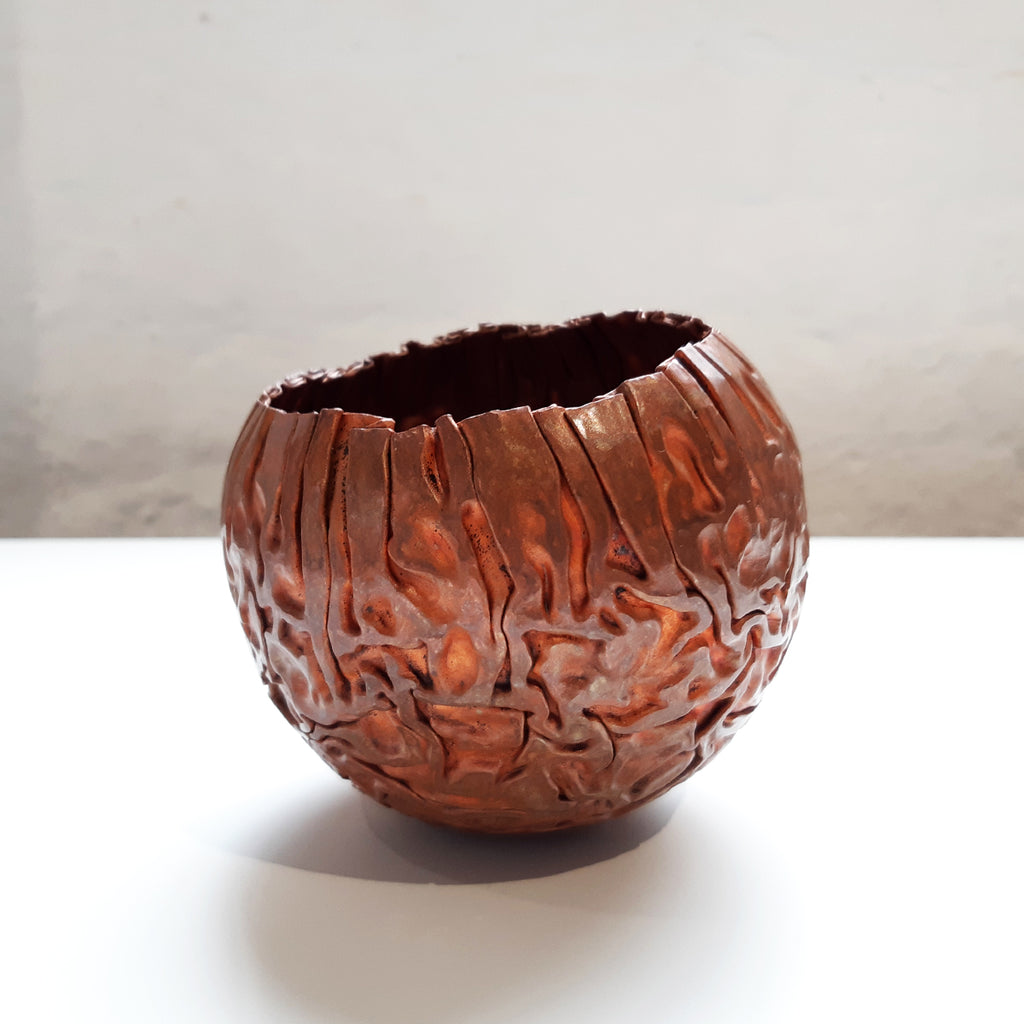 Crush (Medium) by Adaesi Ukairo
$709.00
Hand-shaped copper vessel. Hand waxed finish.
Dimensions: (Dia) 11.5 x (H) 10 cm
Adaesi uses hammers and forming stakes to mould and shape intuitively, engaging her metal's unique properties of malleability and strength to create distinct, highly textured and patinated pieces.
'Crush' vessels hold arrested time in their strata like creases, charged with compressed energy, they are chaos contained.