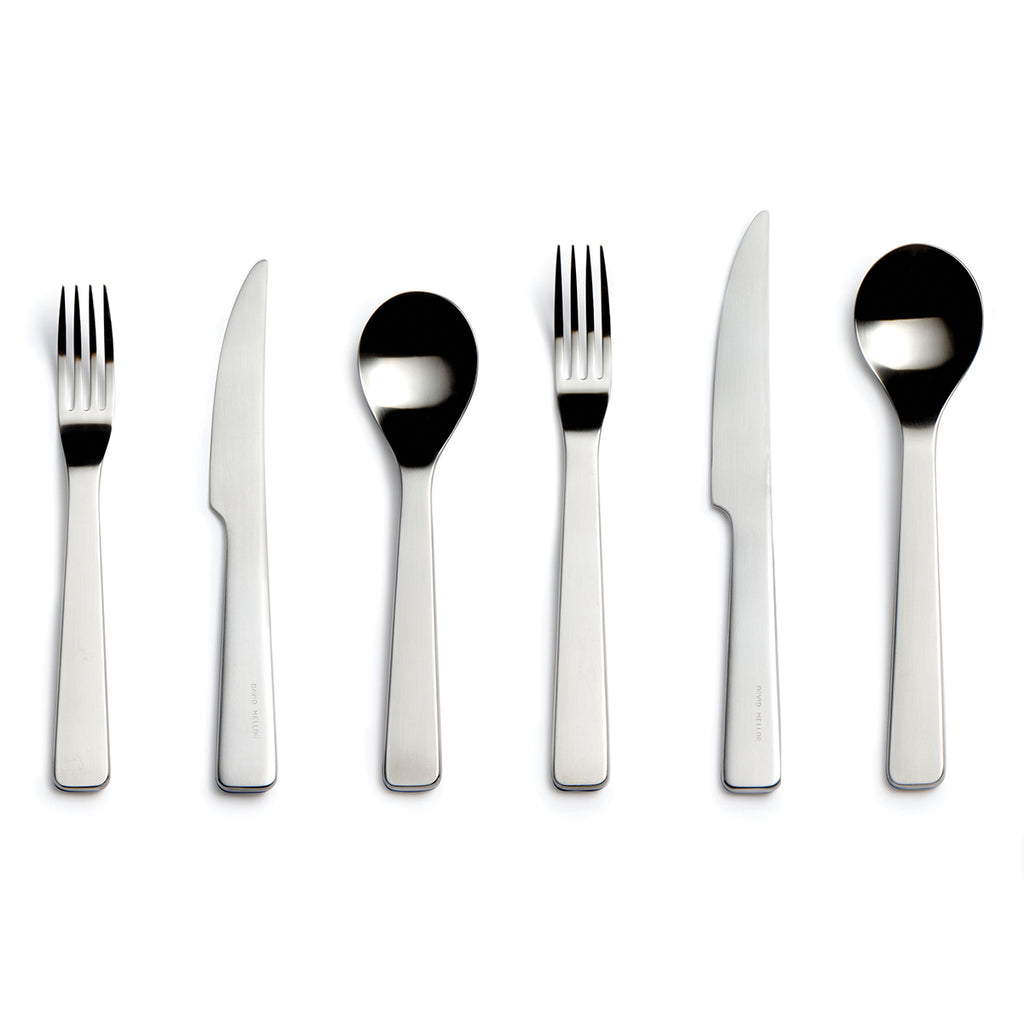 London Six-Piece Cutlery Setting by David Mellor Design
$116.00
This is a design that shows David Mellor's characteristic mastery of form. London is relatively weighty but still wonderfully elegant as well as good to hold.
Designed in 2004, this superb cutlery is beautifully sculpted. Gently tapering flat handles are complemented by minimal curves. Its subtleties are accentuated by the silky matt finish and distinctive off-set maker's mark.
A modern cutlery design of radical simplicity, London appeals to those who appreciate pure, understated, contemporary design.
Made from stainless steel with a brushed finish; knife blades are made from high carbon stainless steel for a superior cutting edge
This six-piece place setting includes:
1 x table knife
1 x dessert knife
1 x table fork
1 x dessert fork
1 x soup spoon
1 x dessert spoon
Dishwasher safe; do not use in the microwave.
Please note this item is dispatched from David Mellor Designs. Please allow 1 - 2 weeks for delivery.