Misun Won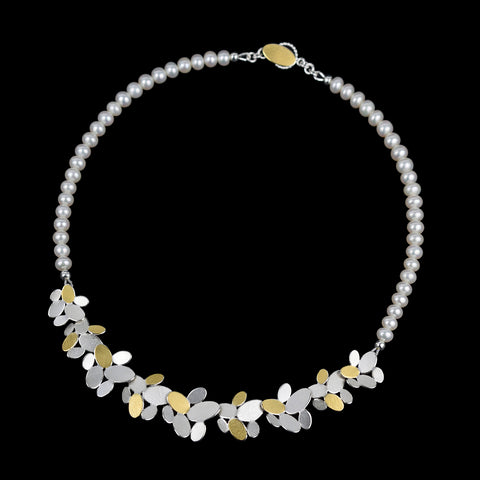 Misun Won's jewellery is inspired from Korean traditional wrapping cloth 'Jogakbo' and its scientific interpretation with fractal geometry.
She hand pierces out patterns from a single sheet of silver and folds to make its unique structure in order to celebrate the meaningful ritual of the patchwork making process.
She mainly uses silver and Keumboo (24ct gold) for highlighting her Korean influences to make modern contemporary jewellery. She specializes in an ancient Korean gilding technique called Keumboo (24ct gold) to emphasize the dynamic rhythmical structures in her jewellery.