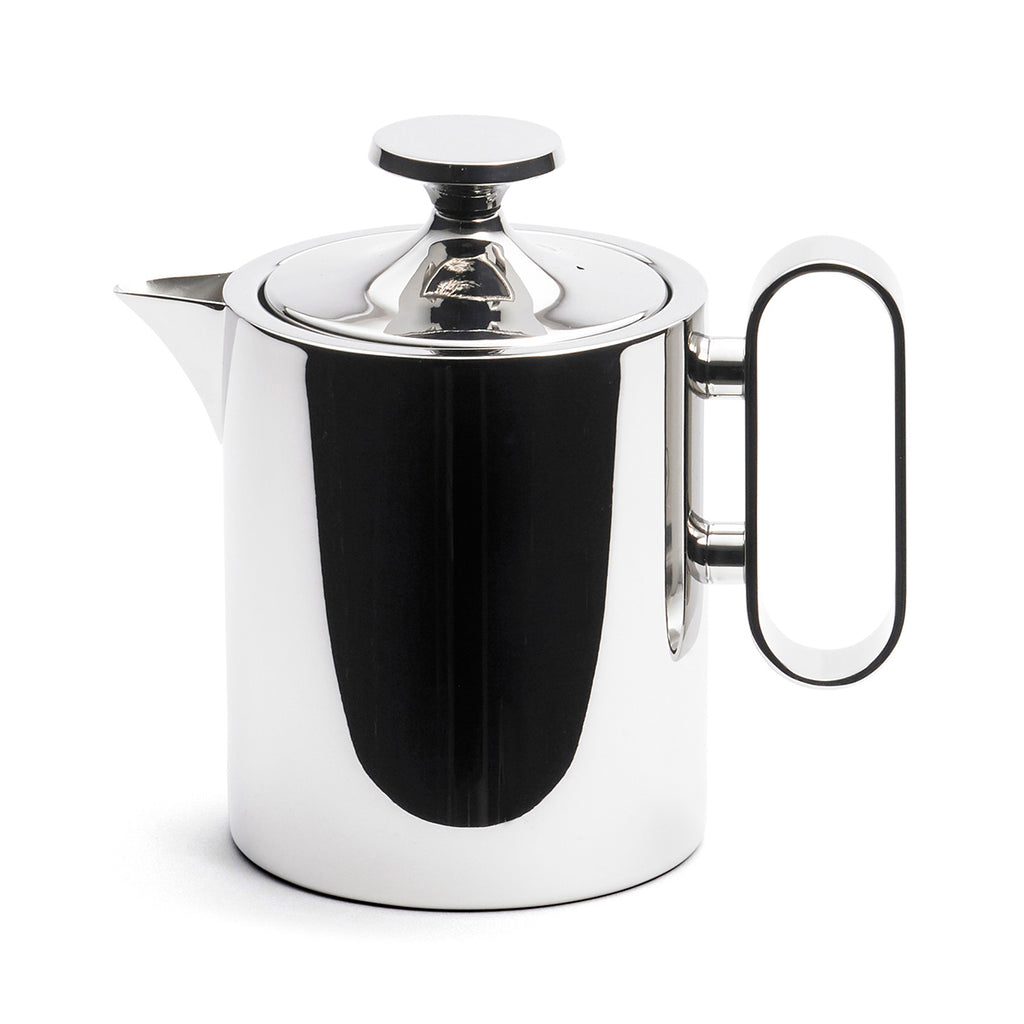 Stainless Steel Teapot by David Mellor Design
$128.00
Designed by Corin Mellor, David Mellor Design's award-winning stainless steel tableware range, including this timeless teapot, has an unmistakably purist design quality.
Making the most of his inherited design expertise in stainless steel, Corin's creative mastery is evident in the superb balance, durability, and purity of line of each of the products. Beautiful, as well as extremely useful, the distinctive handles and perfectionist, high polish finish gives this teapot its particular visual appeal.
Available in 0.5 litre (50 cl) and a new 1 litre (100 cl) version for 2023.
Dimensions:
0.5 litre: (H) 14.2 x (Dia) 9.5 cm
1 litre: (H) 16.5 x (Dia) 11.2 cm
Dishwasher safe; do not use in the microwave.
Please note this item is dispatched from David Mellor Designs. Please allow 1 - 2 weeks for delivery.