Sandy Buchanan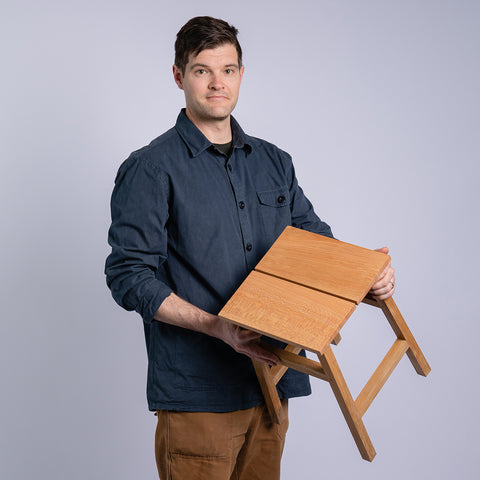 Sandy or Sand to his friends and family is a contemporary furniture maker based in London.
His pieces are rooted in a fascination of how things are constructed and heavily influenced by a childhood growing up in Hong Kong, drawing on Chinese and Japanese forms with a clean and contemporary feel. Each piece embraces the concept of producing meaningful work that will last.
Clean lines with subtle details in contrasting materials, textures and joinery draw the eye. Natural irregularities and defects are inlayed to create a feature, celebrating an honesty to the material, finding beauty in the imperfect.
All pieces are made from fallen timber, sourced from the across the UK and as locally as possible. A previous career in Oil & Gas has cemented a commitment to sustainability and transparency, from sourcing local timber destined for the chipper to re-investing profits into tree planting across the UK.