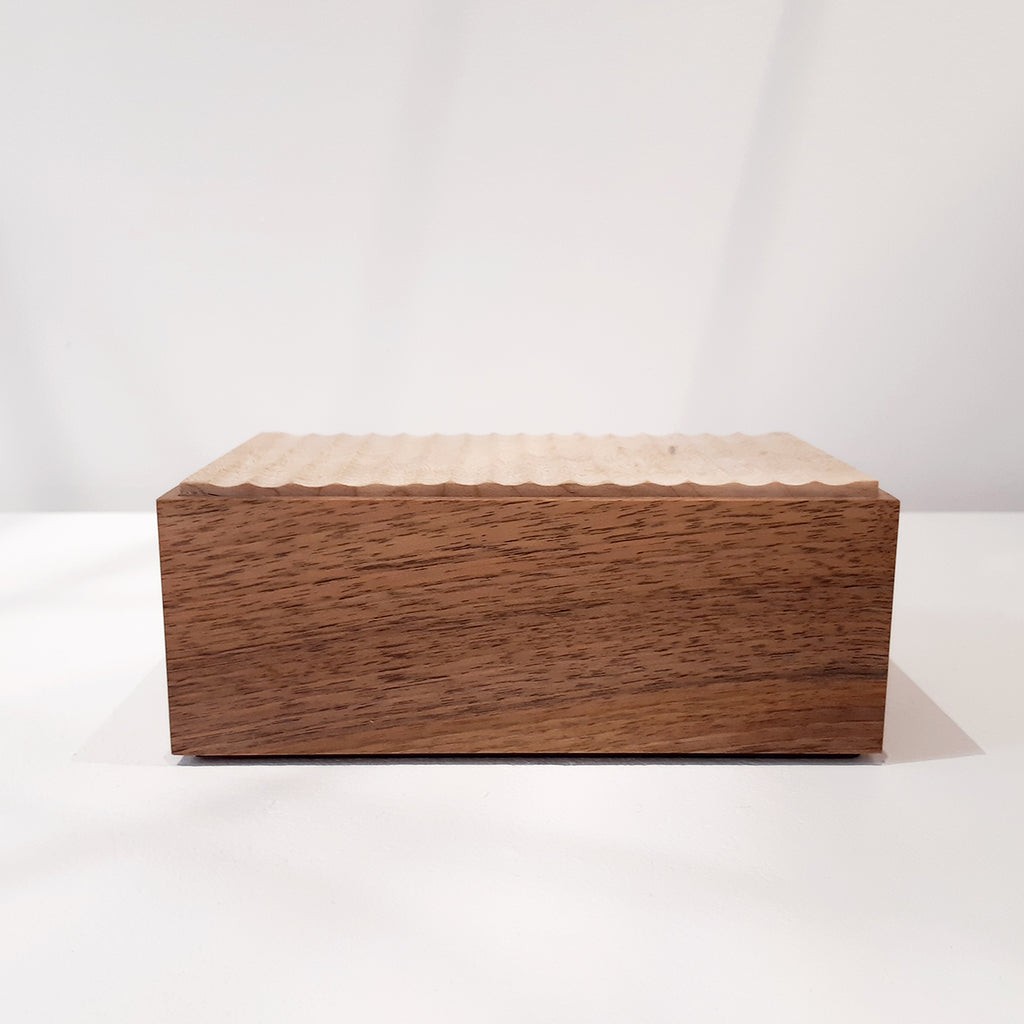 Walnut & Sycamore Ripple Box by Sandy Buchanan
$270.00
A handcrafted box made with Walnut that grew in Whipsnade and Sycamore from Maidstone. The interior of the box is lined with natural linen and the base is cushioned with cork.
Dimensions: (L) 18 x (W) 11 x (H) 7.3 cm
Sandy Buchanan's Ripple Boxes are made in his SE London workshop from fallen British timbers and designed to be beautiful as well as useful.