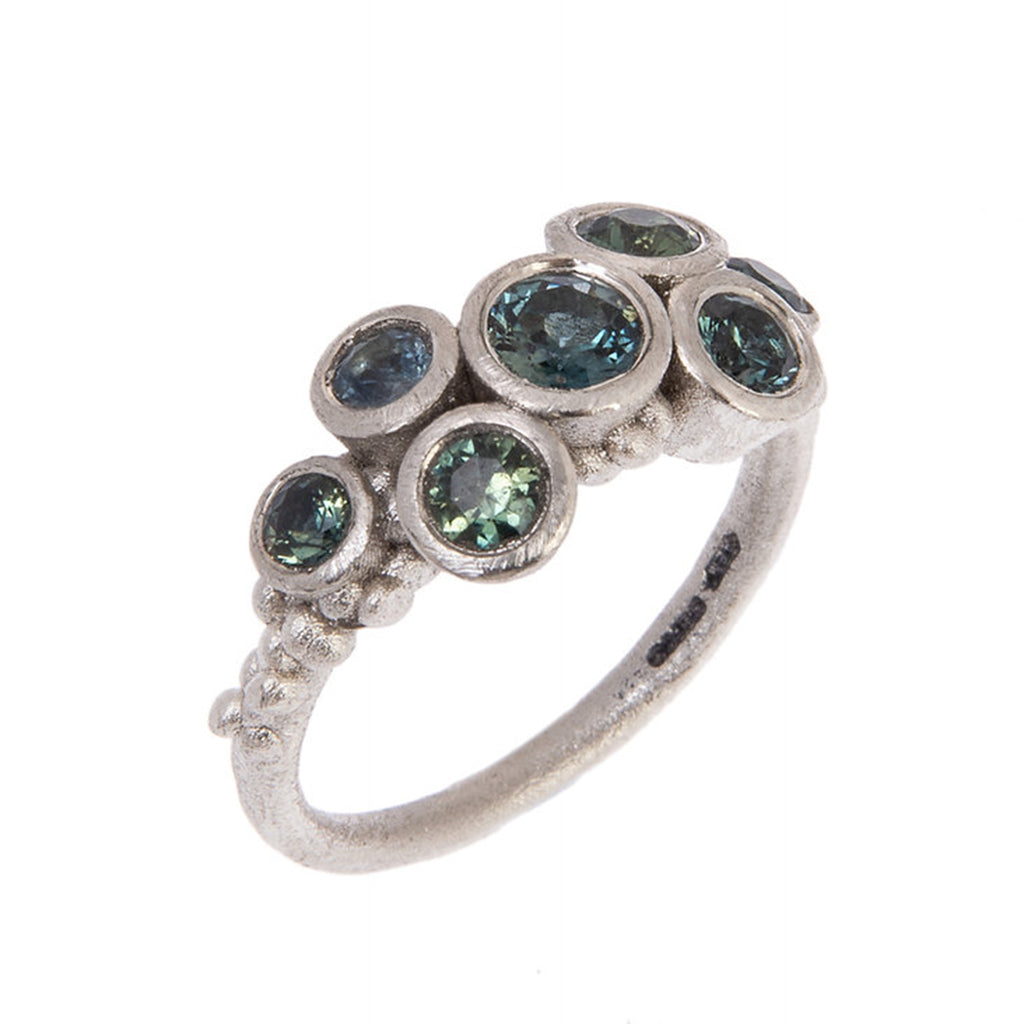 Gold 'Connie Ring' with Parti Sapphires by Anne Morgan
£2,400.00

A beautiful 9ct white gold engagement ring with 7 x round parti sapphires, of varying sizes.

Parti sapphires are stones that display two or more colours, usually yellow and green or yellow and blue. This unusual mix adds dimension and warmth and makes each stone visibly unique. No two stones are alike.
Materials: 2mm 9ct textured white gold band with 7 x parti sapphires, sizes ranging from 3mm-5mm in diameter.
We currently have this ring in a size M available in the gallery.
If you would like to order this ring in a custom size, please select this option from the drop-down menu and leave a note during check out with your sizes. Please note that prices may vary when ordering a custom ring: the team will contact you with further details if necessary. Custom rings are made to order, please allow 2-6 weeks for delivery.
Before ordering a custom size ring, please read our helpful sizing guide and our wedding & engagement ring returns policy.
Anne Morgan Jewellery is a member of the Goldsmith Scheme, which allows them to create their jewellery in Fairtrade Gold and maintain Fairtrade standards in Wales. Fairtrade Gold is sourced exclusively from small-scale mines which meet the Fairtrade Gold Standard - an internationally recognised marker of best-practice for workers' rights and environmental protection.
As much as possible Anne Morgan Jewellery use recycled gold and they always recycle all their scrap gold.