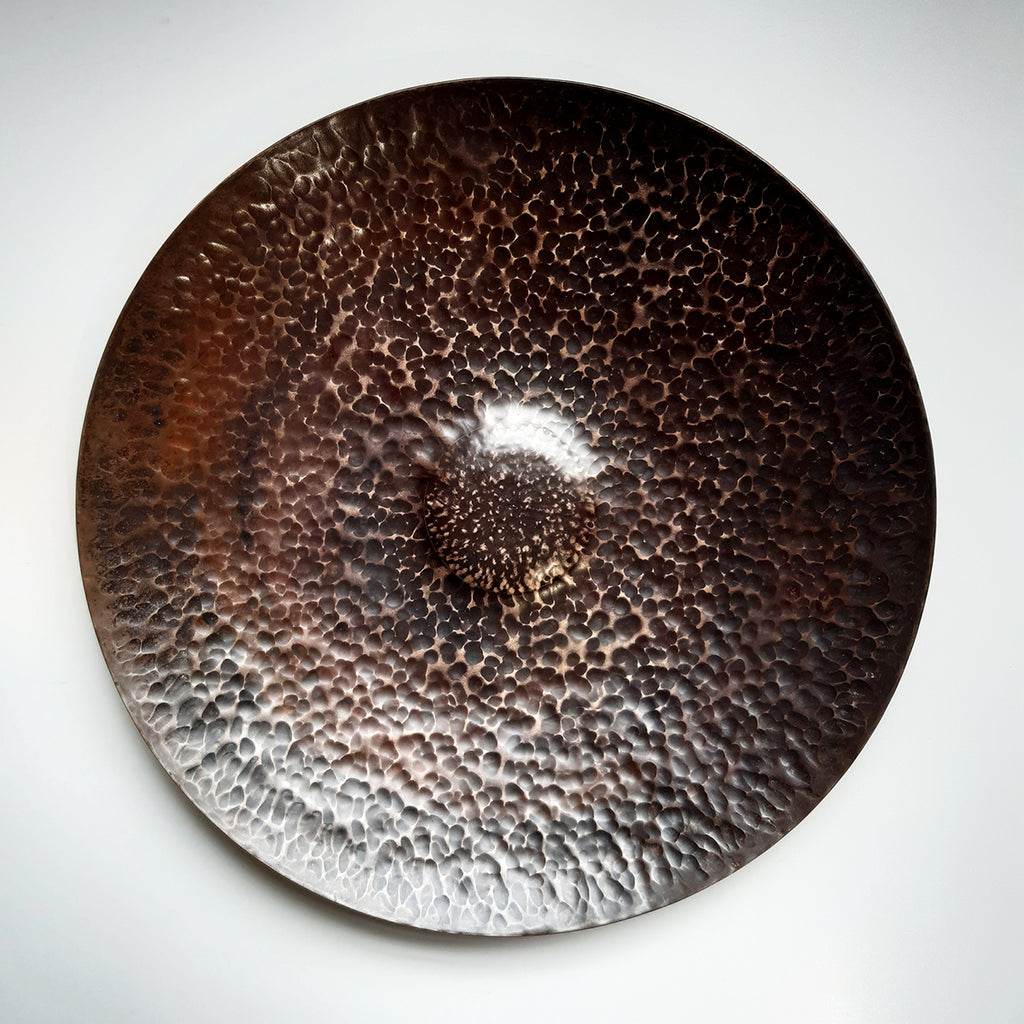 Phlat (Large) by Adaesi Ukairo
£210.00
Hand-shaped and textured oxidised brass disc. This piece is effective displayed flat on a table, on a plate stand or mounted on the wall. Hand waxed finish.
Diameter: 28 cm
Adaesi uses hammers and forming stakes to mould and shape intuitively, engaging her metal's unique properties of malleability and strength to create distinct, highly textured and patinated pieces.
Radiating inwards from the outside edge, 'Phlat' is a pure exercise in one sided mark making, transferring patterns of repetitive rhythmic movement to discs of brass and copper, rising up from the flat.