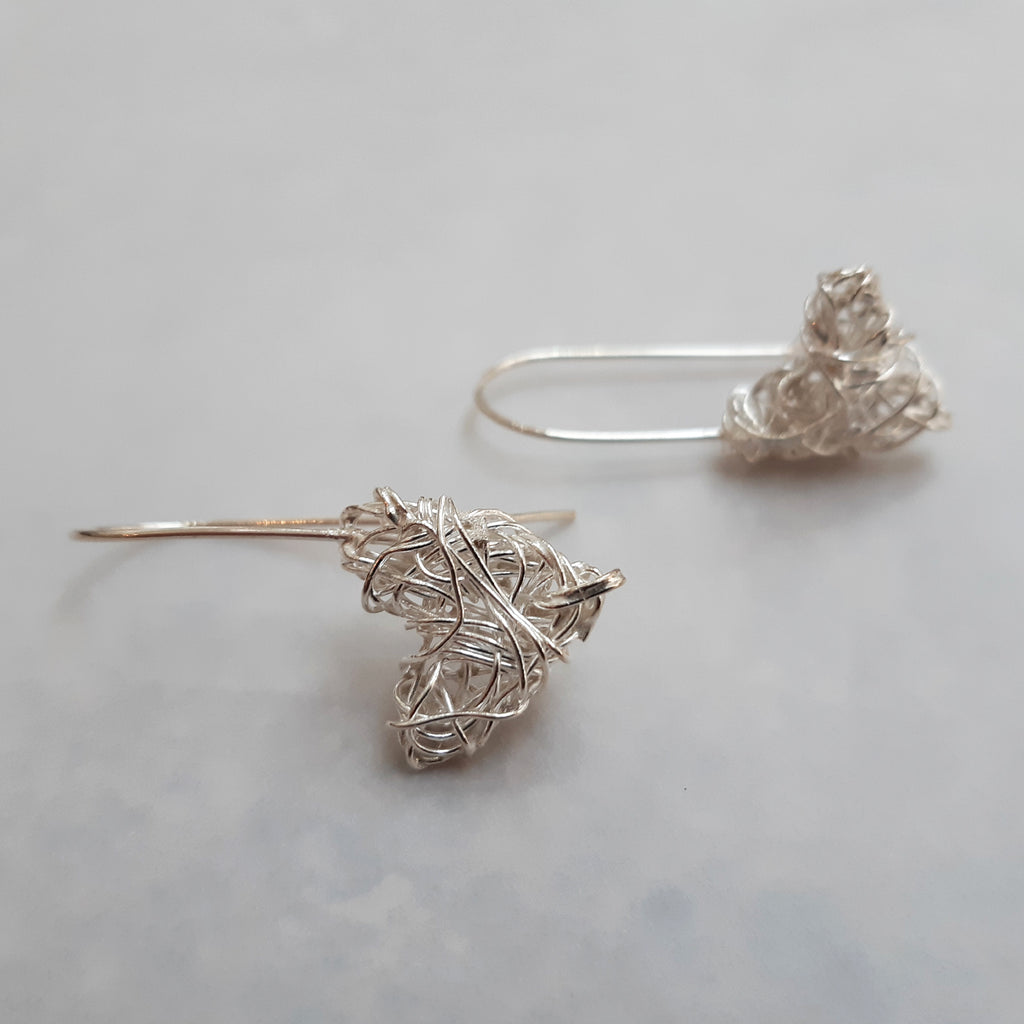 Puffy Heart Earrings by Kath Grimes
$86.00
A pair of wrapped silver wire heart earrings.
Hearts: (W) 18 x (H) 20 mm
Drop: 20 mm
Kath Grimes is an individually craftsman-trained jewellery designer producing bespoke and commissioned items. Her handmade silver jewellery focuses on the cool elegance of hand beaten and crafted silver, fused with semi-precious stones and carefully chosen pearls.