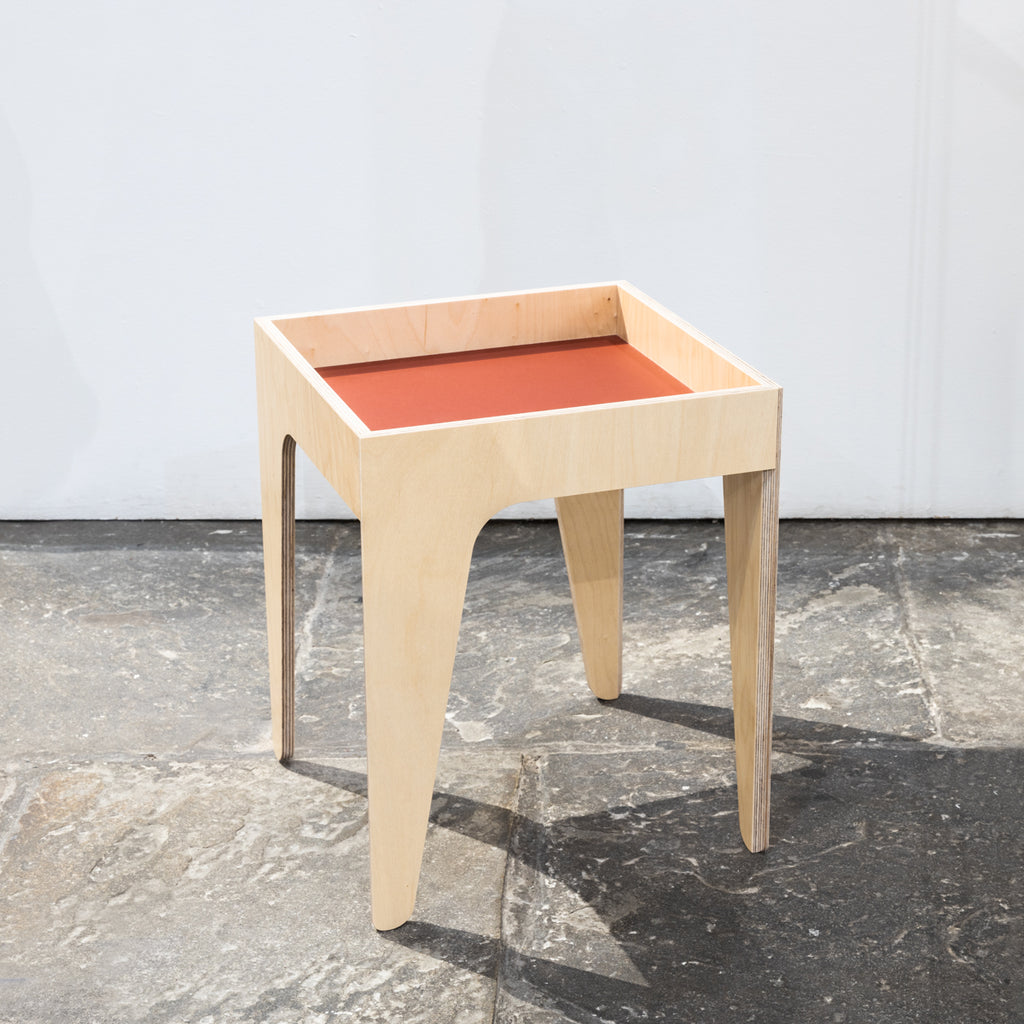 SIDE Table (Natural Birch & Salsa) by Chung Tyson
$316.00
An accent table for placing your favourite items, made from birch plywood and classic linoleum colours.
The linoleum lined tray and profiled plywood legs consider asymmetry and balance. A simple repeating outline reveals a chamfered edge and corner with an off-set mitre, a detail that gave us the greatest challenge in maintaining structural integrity and a lightweight character.
The design integrates small-scale batch production alongside bespoke details, using materials found in architecture.
SIDE is made using the combination of an open source digital CNC machine and analogue tools, hand finished in a limited production run for the Bluecoat Display Centre.
Plywoods from FSC & PEFC Certified Forests.
Dimensions: (W) 33 x (L) 33 x (H) 39.5 cm
Images by Pam Seale Photography.