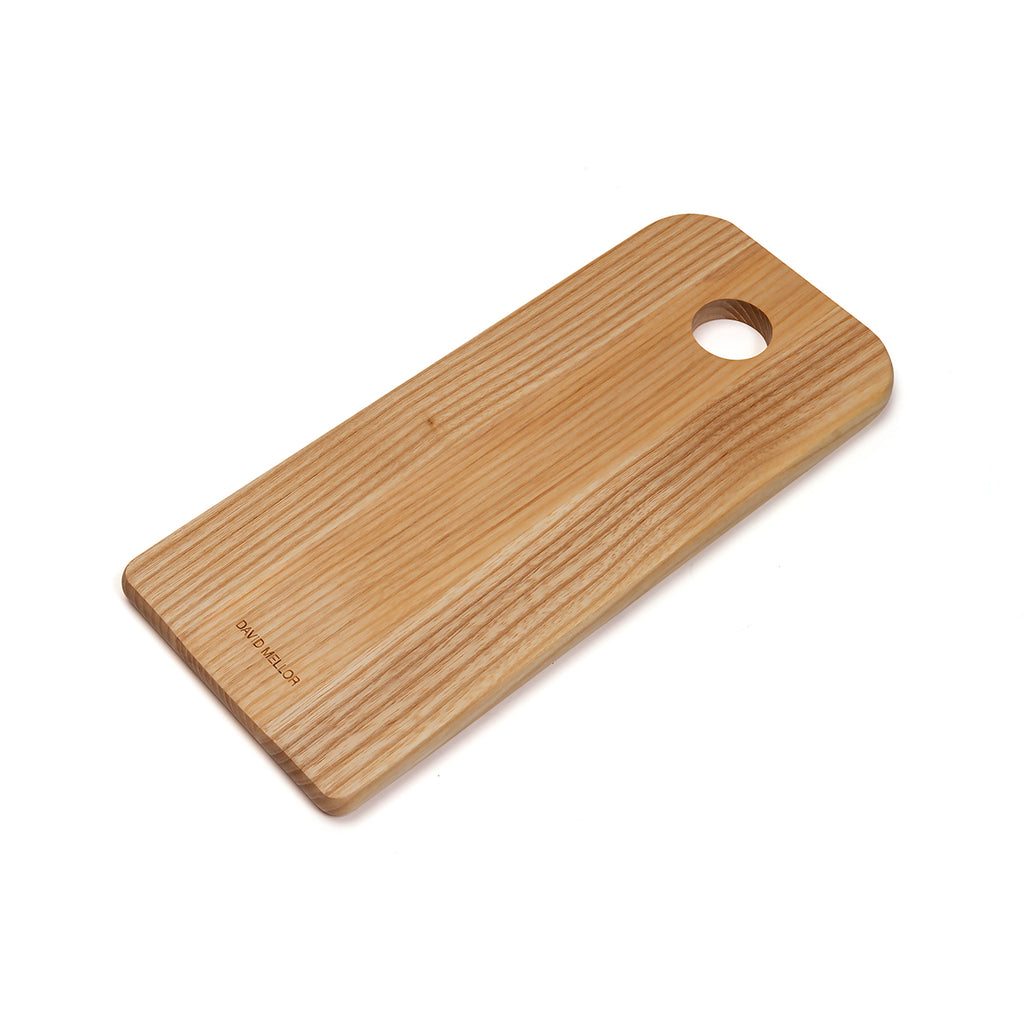 Small Cutting Board with Hole by David Mellor Design
£18.00
North American ash cutting board perfect for small jobs with a convenient hole for hanging.
Dimensions: (W) 12.5 x (L) 29 cm

David Mellor Design's cutting boards are handmade in wood from sustainable sources by small specialist craft workshops. These are really top quality products. The natural finish and smooth surface of the specially selected hardwoods make them ideal for kitchen use.

Hand wash only;  do not use in the microwave.
Please note this item is dispatched from David Mellor Designs. Please allow 1 - 2 weeks for delivery.