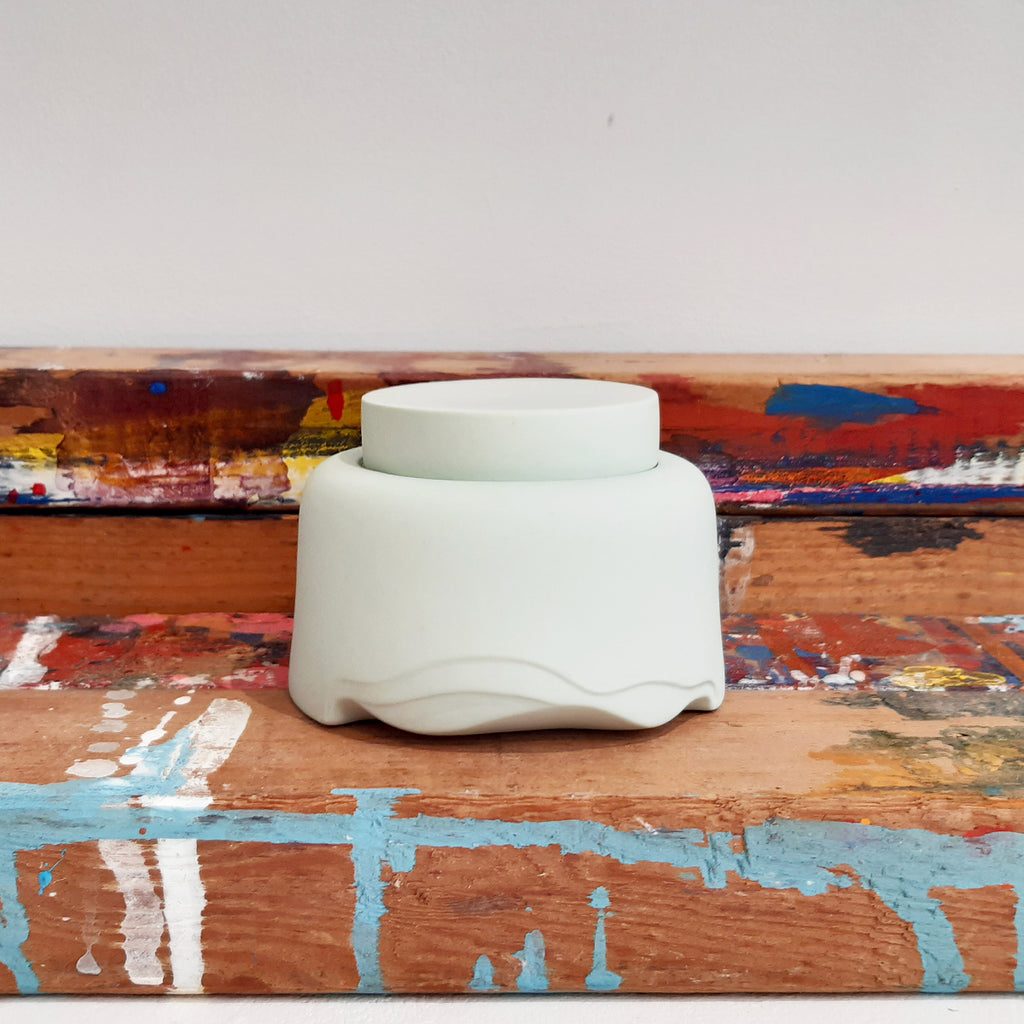 Sugar Bowl by Eva Radulova
£42.00
Inspired by the mid century modern movement, this mint-coloured sugar bowl with lid is a beautiful blend of a classic feel and contemporary look. Made from slipcast porcelain, the bowl exterior has a matt surface, whilst the top of the lid and bowl interior are glazed.
Dimensions: (Dia) 10 x (H) 6 cm
Eva Radulova is the designer-maker behind ERADU Ceramics. She works with porcelain, appreciating the possibilities for creating elegant colour variations with it. She uses slipcasting to make her works and seeks inspiration in the challenge of blending classic techniques with innovative design. Eva finds inspiration in Japanese prints like the Kanagawa wave. Developing new shapes is what fascinates her the most as part of creating and designing processes. She looks for new approaches when designing a form.