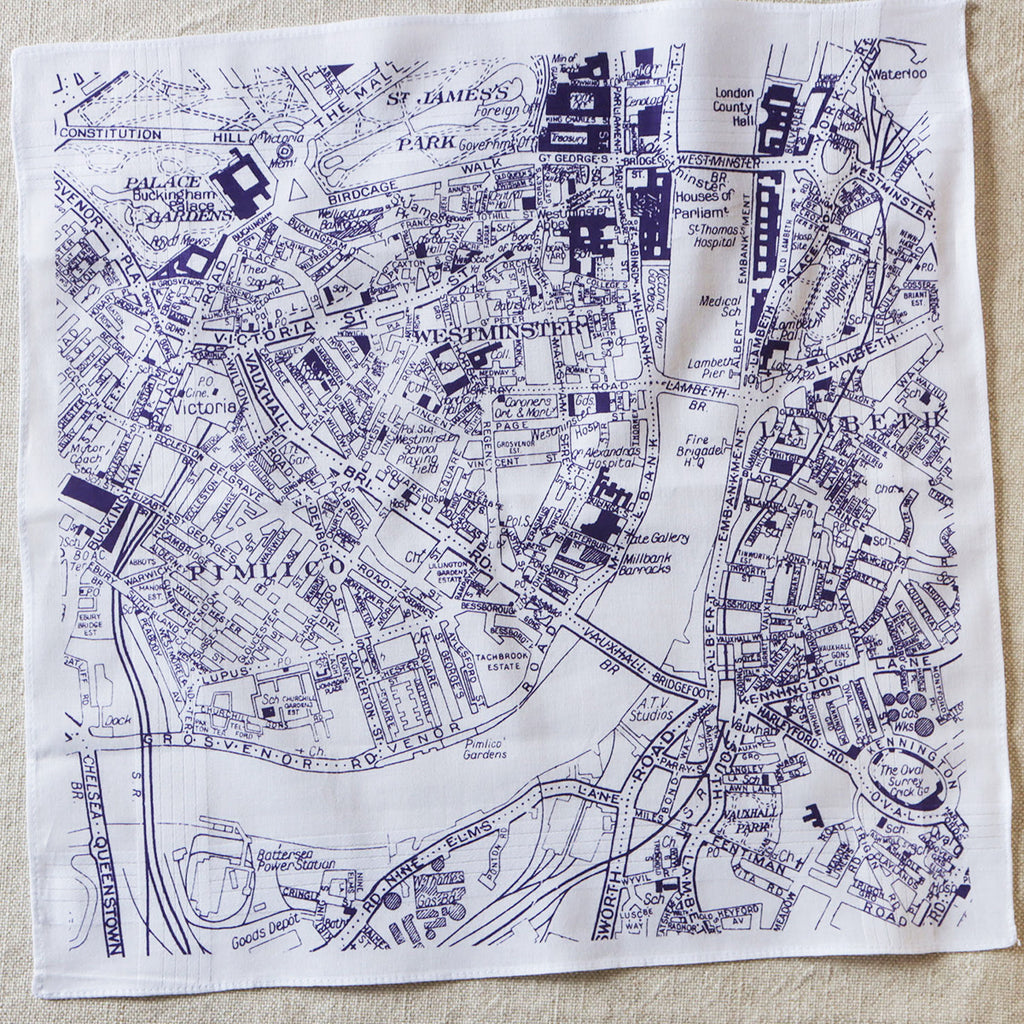 SW/SE London Hankie (Deep Violet) by Mr.PS
£10.00
An individual cotton hankie screenprinted with a vintage map of showing a bit of SW and SE London.
The section shows the river Thames crossed by Westminster, Lambeth, Vauxhall and Chelsea Bridges. The areas shown include Westminster, Pimlico and Lambeth.
Sites of interest include Buckingham Palace, Tate Britain, Millbank, Battersea Power Station and Kennington Oval Cricket Ground.
Each handkerchief is individually printed by hand in the Mr.PS studio in Manchester.
Dimensions: 40 x 40 cm
Made from 100% cotton. Machine washable 40°C.
Mr.PS source vintage maps to inspire their products, thus creating a historical yet contemporary item of interest - featuring for example old railway stations and streets that no may longer exist.
Sold singly, the hankie comes folded and packed in a bio-film compostable sleeve, wrapped with an embossed paper band.