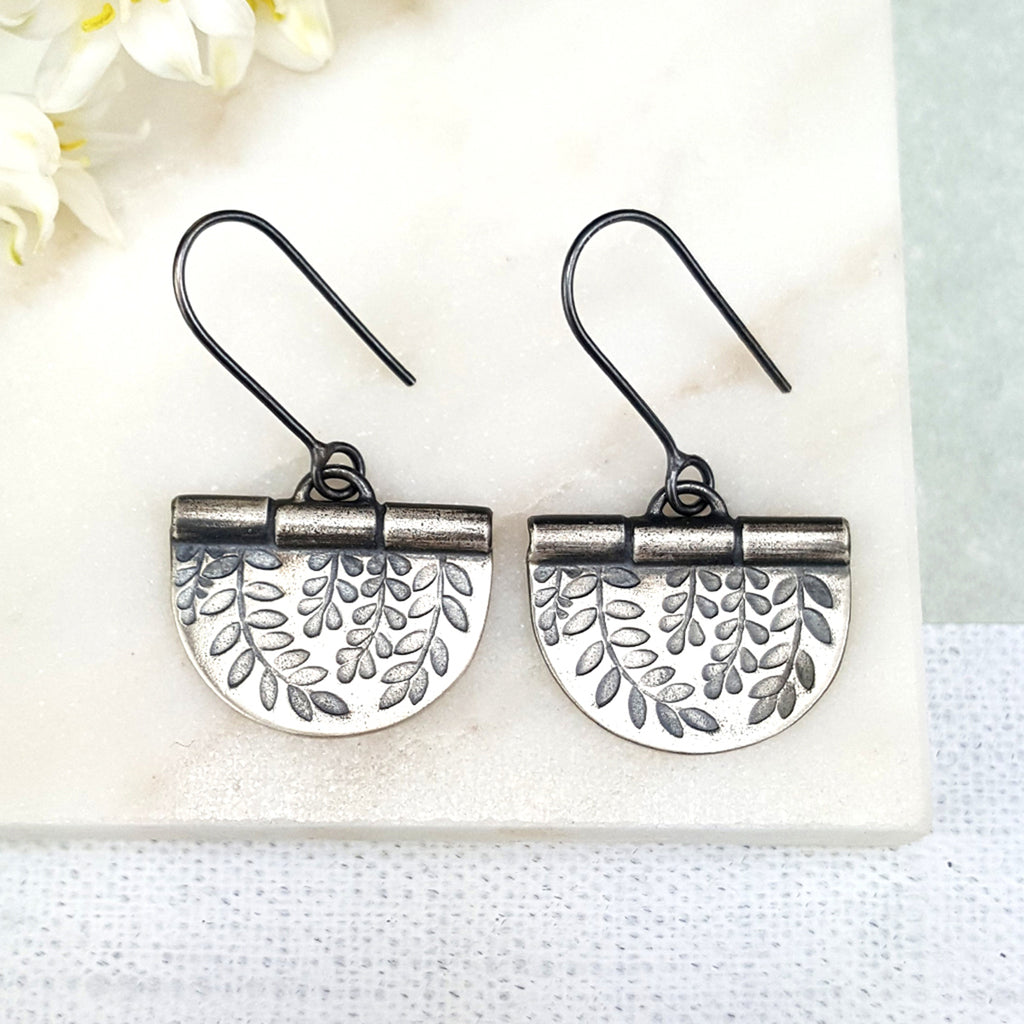 Vines Dangle Earrings by Helen Shere
$95.00
A pair of striking sterling silver earrings with a stamped and oxidised leaf pattern, inspired by the way plants tumble over and out from garden walls in Helen's surrounding area.
Helen finds there is beauty everywhere if you are truly looking for it, and this inspires her jewellery designs.
Dimensions: (W) 20 x (L) 40 mm
Designed and finished by hand at Helen's studio in Nottingham.