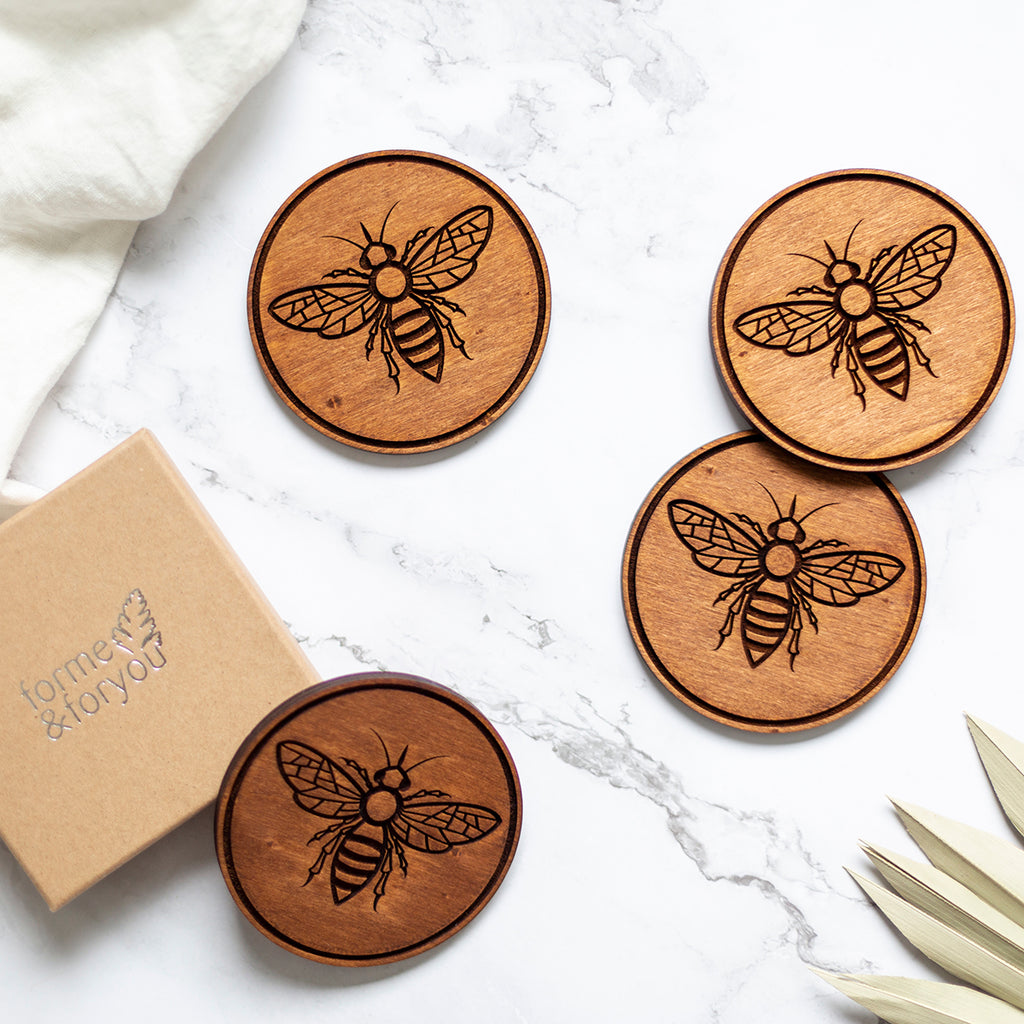 Wooden Bee Coasters by For Me & For You Designs
£25.00
For Me & For You Designs' Bee coaster, inspired by the famous Manchester Bee, has been super popular from the moment they launched it two years ago.
The design is engraved into poplar veneer plywood, stained with light rosewood and sealed with a danish finishing oil. This oil gives the coasters a certain amount of water resistance, so they can be wiped clean if required.
Diameter: 9 cm
Each set consists of 4 coasters and a gift box.
For Me & For You Designs was established in 2013 by husband and wife team, Jacqui and Stewart Morton-Collings. Working round their young family, they produce beautiful woodcut and papercut pictures that create magical shadows when illuminated. They also produce a range of complimentary products including wooden coaster, brooches, name plaques and tableware.
Using their own photographs as inspiration, they've created an ever-expanding range of artwork including local landscapes, animals, flowers, trees and people.
This item is dispatched from For Me & For You Designs' studio, please allow approximately 5 working days for delivery.