RubyKite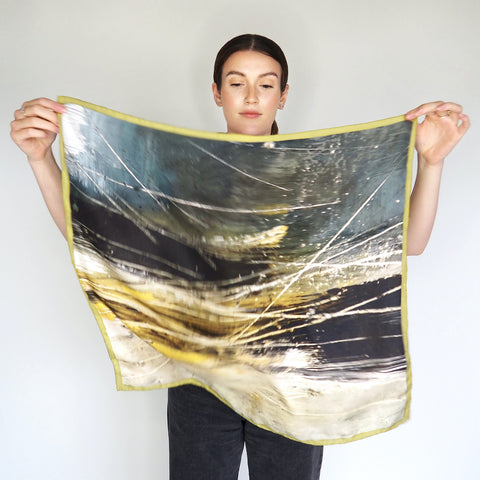 RubyKite are printmaker and painter Tamara Williams and textile designer Joy Leese. Tamara and Joy have known each other for many years, and their career paths crossed a couple of years ago when Joy visited one of Tamara's exhibitions. She suggested making some of Tamara's more contemporary paintings and printmaking into scarves - and so RubyKite was created!
Inspired by nature, they create contemporary mixed media paintings and intaglio printmaking cast in plaster; exploring unique textures that translate beautifully on to their silk and cashmere art scarves, art cushions and little pouches. Each colour story is printed in more sustainable small batches, to create wearable art with a 3d-effect and signature chalky palette.
RubyKite's aim is to create affordable, timeless pieces that prioritise longevity over fast fashion. Limited edition art scarves and accessories that stand-out in a world of mass production.